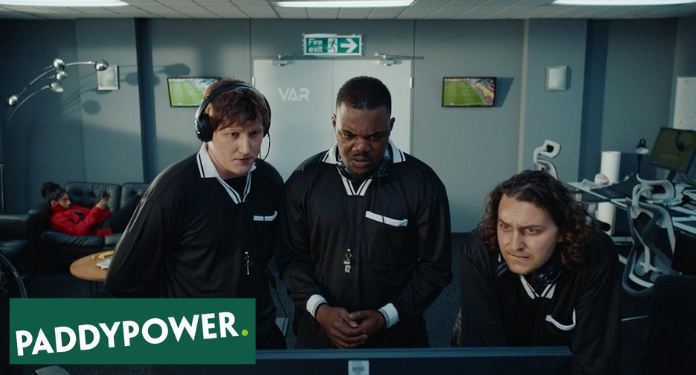 Paddy Power made its TV debut by launching its series 'The VAR Room', which is broadcast on Virgin Media and the Amazon Prime video streaming platforms.
A four-part series that brings a perspective on what really happens behind the scenes at Stockley Park – the home of the VAR in England.
The series features a star-studded cast with guest appearances including former Premier League referee Mark Clattenburg as well as football legends Teddy Sheringham, Paul Ince and Alan Curbishley.
https://twitter.com/VirginMedia_TV/status/1405238747826835457
Expanding beyond its regular content production to social media channels, the 23-minute show made its national television debut on Ireland's Virgin Media Two, which began June 16 at 10:30 pm, and will continue for the next three Wednesdays. consecutive fairs.
'The Var Room' is the second series produced by Paddy Power, who last year debuted his mini-series 'The Mascot' – following the trials and tribulations of Basildon Athletic's mascot Frank the Tank.
Paddy Power's new series will also be available online via the YouTube channel, and will air on Amazon Prime later this month.
About Paddy Power
Paddy Power is a betting company that emerged from the merger of the stores of three Irish bookmakers: Stewart Kenny, David Power and John Corcoran in 1988. The company's headquarters is located in Dublin, Ireland.
As such, the company conducts its business through a network of licensed betting shops in the United Kingdom. And, operating Ireland's largest telephone betting service.
On the internet, the company offers sports betting, poker, bingo and classic online casino titles. Recalling that the company merged with Betfair to create Paddy Power Betfair, now Flutter Entertainment, on February 2, 2016.