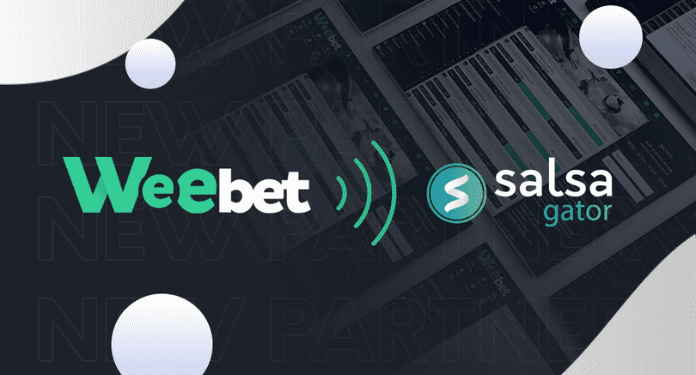 Salsa Technology expands the reach of its own content offer and that of partner providers by entering into a partnership with the Brazilian platform provider Weebet.
Headquartered in Recife, the Weebet platform belongs to the company SportiveData, which specializes in statistics and sports software development. Thanks to this partnership, the portfolio of localized games from Salsa's aggregator, Salsa Gator, will be offered to the extensive list of over 200 online casinos that use the Weebet platform. Some of those partners that will benefit from Salsa content are Mjrsports.com, Betei.bet and Alfasports.net.
In addition to the popular Salsa Studio video bingo games such as Cuca's Swamp Bingo, Halloween Groove and Jogo dos Bichos Praia, through this integration with the Salsa aggregator, Weebet will guarantee its customers, from a single integration, a single invoice and a single support, access to content from more than 70 partner providers such as Habanero, Betsoft and 7Mojos.
Head of Marketing & Sales at Salsa Technology, Eliane Nunes said: "Weebet shares our Latin American DNA and we couldn't be happier to join forces. Our localized content is carefully curated for the preferences of players in the region and with Weebet we will further expand our reach thanks to the variety of partners we operate with."
Weebet's CEO, Lenildo Nogueira, added: "It is a privilege to start this partnership with Salsa Technology, as there are several synergies between both companies. Salsa is uniquely positioned with its localized offering and we can't wait to share these differentiated games with our customers."
About Salsa Technology
Salsa Technology is a leading B2B company that develops customized solutions for the iGaming industry in Latin America and Europe. The betting company provides an omnichannel platform serving online and brick-and-mortar operators, both new and established.