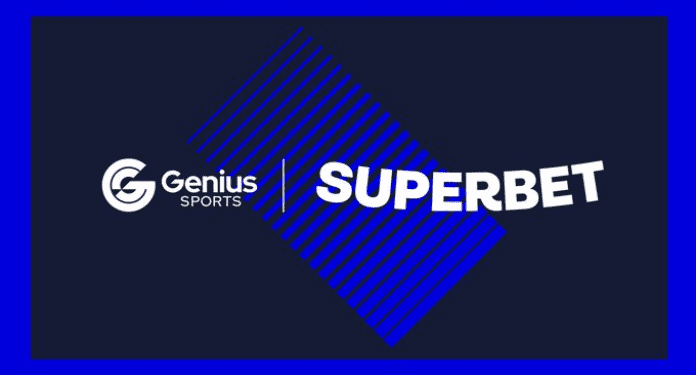 European company Superbet has announced a new player-driven marketing partnership with sports data and technology company Genius Sports. Under the terms of the agreement, the latter will provide free games to the betting operator, designed to attract new customers.
Under the agreement, Genius Sports will work with Superbet to create fully customized prediction games free of charge for the operator's player base. New titles will be designed to engage and retain existing users, as well as attract new ones.
Genius Sports is one of the most recognized companies when it comes to prediction games. It is known for its fantasy sports, sports trivia and pick-em titles, tailored to the preferences of its partners across the global sports betting scene.
The company supplies some of the biggest players in the industry and is working closely with brands such as Betway and bet365, as well as sports leagues including the National Football League (NFL) and Major League Baseball (MLB).
The move expands on the existing relationship between Genius Sports and Superbet. The two companies have long had a data, commerce and live streaming partnership that was expanded earlier this year.
The deal is also in line with Superbet's broader strategy of leveraging technology to fuel its growth. The operator is also working on in-house technology that can scale to leading global standards. Meanwhile, she continues to work with renowned companies such as Genius Sports.
The partnership with Genius Sports and Superbet's next plans
Adam Shaw, Chief Revenue Officer at Superbet, spoke about the new deal and its importance. He confirmed that the company remains committed to using the best technological solutions to engage its vast customer base. To deliver on this promise, the brand continues to invest in technology while working alongside industry leaders.
"To fulfill this objective, we have a strategy of consistent investments in the development of our own core technology. At the same time, we recognize that Genius Sports is the right type of partner that can increase the variety of our digital offering and improve the quality of experience of our customers," said Shaw.
Meanwhile, Josh Linforth, managing director of media and entertainment at Genius Sports, said the current agreement will set a new standard for working on fan engagement bonds. Linforth added that his team will work closely with Superbet to design and build exciting prediction games and marketing campaigns.