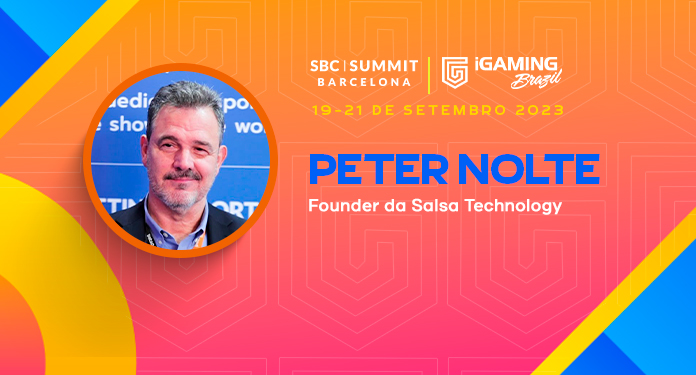 The SBC Summit Barcelona 2023 ended last Thursday, the 21st. However, the event offered incredible opportunities for participating players. According to Peter Nolte, founder of Salsa Technology, the convention was "4 or 5 times bigger than last year. We will be at all upcoming SBC events."
Nolte commented that it was incredible to see people's interest in Salsa products. "I was impressed with the organization, the quality, the quantity of people and the interest in our products. Our products are well recognized not only in Brazil, but globally."
Furthermore, Peter Nolte detailed some actions that Salsa Technology announced this year. "We have many new features that we launched this year, such as the app integrated into our platform. We are offering it to all customers who use our platform".
"The operator doesn't have to worry about technology, that's our concern. That is our concern. He has to make sure that everything works and has tools for marketing and advertising to focus on the user experience with his client", he added.
Betting regulations in Brazil
For Peter Nolte, Brazil is meeting good conditions to approve the regulation of sports betting. "I see it positively. For the first time that the government is serious about regulation, public opinion is serious, the media is in favor. There is a great desire from the population and the government to create regulations."
However, Nolte warns that it is essential to create conditions for the industry to be sustainable. "The important thing is that this regulation is done in order to create a sustainable industry, and I think we will get there", adding that "Brazil will be a powerhouse in terms of games, there is no doubt about it".
Check out the full interview with Peter Nolte, founder of Salsa Technology: