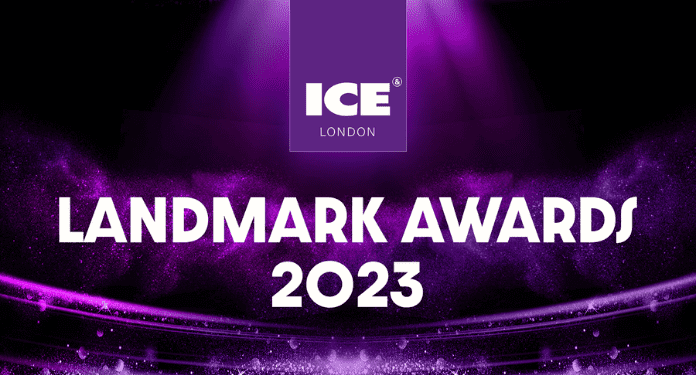 Some of the industry's most influential personalities and best-known trade organizations will be honored at the ICE Landmark Awards, taking place in the ICE Lounge on February 8th.
The Landmark's cast of honorees includes Ernie Stevens, President and national spokesman for the Indian Gaming Association (IGA) whose leadership during the Covid-19 pandemic helped protect and preserve Tribal Gaming and secure the vital funding needed to maintain solvency. of Tribal Casinos during the worst of the pandemics. Roy Student joins Ernie Stevens in the tribute, who in a distinguished 50-year career founded and was president of Gaming Systems International and Cyberview Technology.
Landmark awardees in Europe include veteran industry journalist David Snook, who first reported on the exhibition, then known as ATEI, in 1968, and Per Jaldung, who has served as President of the European Casino Association since 2015.
The 'Lifetime Achievement Award' will honor Jimmy Thomas, who died on July 30, 2022 at the age of 88. Jimmy was a pioneer, innovator and philanthropist whose creative spark changed the face of the UK gaming industry. Simon Thomas, who is Executive Chairman of the Hippodrome Casino, will accept the award in honor of his father.
Five commercial organizations will also be recognized. Les Ambassadeurs will receive a milestone in recognition of its revolutionary achievements in corporate philanthropy and community engagement. In addition, the following companies will receive an award: Betsson Group which is celebrating its 60th anniversary, TCS John Huxley (50th anniversary), Continente 8 (25th anniversary) and Nanocosmos (25th anniversary).
Stuart Hunter, Managing Director of Clarion Gaming, said, "The ICE Landmark Awards serve as recognition of the extraordinary accomplishments of the individuals and organizations that make up this great industry. Many of the progressive initiatives, game-changing products and influential personalities that have shaped the industry have strong connections with ICE and its predecessor ATEI and I am delighted that the event continues to play such an important role in helping to create opportunity and prosperity for global business."
"The recipients of these awards were all named from within the industry and it is an honor to have them join us at this historic edition of what is the world's most influential and international B2B gaming exhibition," added Hunter.
ICE London, taking place from 7th to 9th February at ExCeL London, is the biggest event in the B2B betting industry in the world.