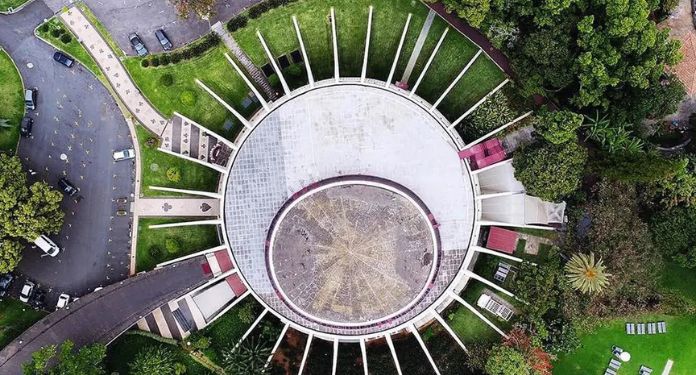 Cassino da Madeira has been gradually repositioned and understood as a predominantly recreational and entertainment infrastructure, although the main focus is naturally gambling.
The gardens and lawns of the legendary Madeiran farms, in which the whole set was implanted, enhance its aesthetic quality, giving it an unusual harmony.
Given its tourist importance, the 1927 legislator immediately granted it the distinction of Permanent Game Zone, as it did for Estoril. The only 2 cases.
It could, if conditions existed, have 2 different concessions, or one with just 2 casinos.
On June 21, 1928, a contract was signed between the Government and the Madeira Tourism Company for the exploitation of the game of chance on Madeira Island, city of Funchal, for a period of 30 years starting on July 1, 1928. 1928 and term set to June 30, 1958.
However, and because the 1st concessionaire, the Madeira Tourism Company, was not able to continue to operate the casino under the terms to which it was contractually bound, it closed at the end of 1932.
On February 7, 1936, a gaming contract was signed with the Madeira Tourism Company, and in the meantime restoration work was carried out at Quinta da Vigia, adapting the spaces so that the Cassino da Madeira could function here. During the period in which the restoration works took place, and until July 4, 1936, the casino operated, provisionally, in another space (Cassino Vitória).
Despite the Government having extended the contract with the Madeira Tourism Company (which ended on March 31, 1937), the truth is that the debate started as early as March 1937, regarding the charges that fell on the concessionaire company ( this protested for a differentiation of fees and charges in the summer and winter periods), led to the suspension of the concession to operate gambling in Madeira in 1939. To this end, the outbreak of the Second World War will certainly have contributed.
Only in 1958, by DL nº 41 562 of March 18, a gambling concession was granted again in Funchal. However, the start of exploration was dependent on the completion of remodeling works on the casino, which was owned by the State.
On July 15, 1964, the concession contract for the permanent area of ​​Funchal was finally signed, with ITI – Sociedade de Investimentos Turísticos da Ilha da Madeira, S.A.R.L., the company that, as a result, received the casino building and Quinta da Vigia. .
And finally, on December 21, 1964, the Cassino da Madeira reopened its doors to the public. Therefore, 25 years have elapsed since the end of the last exploration in 1939.
On October 3, 1976, the Casino Park Hotel was inaugurated, an architectural project by Óscar Niemeyer and Viana de Lima, with decoration by Daciano Costa.
The new Cassino da Madeira was inaugurated on August 1, 1979, so it is now celebrating its 43rd anniversary.