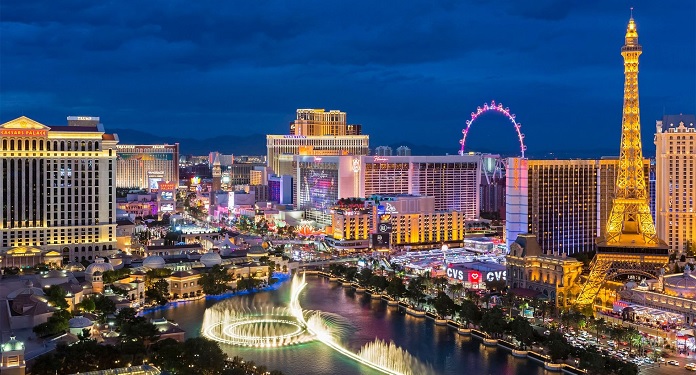 The post-pandemic scenario has favored Nevada's casinos, showrooms and other entertainment venues, even considering the mask-wearing guidelines still in force in the area. In August, casinos posted their sixth consecutive $1 billion in revenue, leaving Nevada in a good position to hit the $12 billion annual revenue the rest of the country had achieved before 2020.
The Gaming Control Board said statewide gaming revenues topped $1.165 billion in August, a 22.3% increase from pre-pandemic figures in August 2019. Even the Las Vegas Strip, which lagged behind of the state's earnings for much of 2021, is now just 1% below 2019 numbers.
The $1 billion-a-month revenue stream began in March and is the second longest in the state in 14 years, surpassed only by the period November 2006 to May 2007. a single Nevada month at all times.
On the Strip, casinos recorded nearly $625.7 million in gaming revenue, which lagged behind the July record of $793.7 million. Downtown Las Vegas casinos achieved $64.2 million in revenue during August, growing 23.2% year-on-year compared to 2019.
In all, Nevada collected $74.1 million in fees based on taxable income generated during the eighth month of the year.
Experts point out factors that drove Nevada casinos
Gaming Control Board Senior Economic Analyst Michael Lawton cited several special events during the month of August, such as the US-Mexico finals at the CONCACAF Gold Cup at the Allegiant Stadium and two Cirque Du Soleil shows that returned to Las Vegas Strip.
"Strong demand across all markets, federal stimulus, continued recovery in leisure, travel and the return of special events and entertainment continued to drive gaming beyond 2019 levels," noted Lawton. These factors raised earnings to nearly 8% above year-to-date figures for 2019.
Wells Fargo gaming analyst Daniel Politzer considered "The Strip's good fortune transported to the local Las Vegas market, which also gained some calendar benefits with August starting on a Sunday. This allowed the slot machine revenues of many casino operators from the last day of July to count towards the August totals."
However, other events such as Caldor Fire, which brought activities to a halt in the region, and the Delta variant of COVID-19 affected visitation to southern Nevada, which decreased by 9.2% compared to the 3.3 million visitors registered in July. Even so, hotel occupancy reached 72.9%.