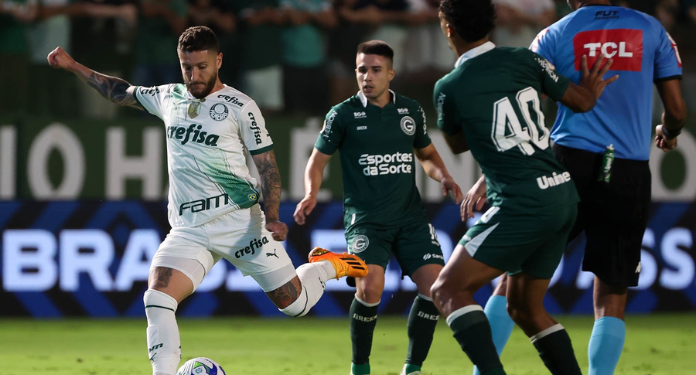 In a decisive moment of the Brazilian Championship, Palmeiras hosts Goiás, this Friday (15), at 9:30 pm, in a match valid for the 23rd round of the Brasileirão – and bookmakers already have competitive odds.
Alviverde, vice-leader, is looking for victory to be able to get closer to leader Botafogo, who faces Atlético-MG at Arena MRV, on Saturday (16), at 9pm.
The round, which is being played in an atypical manner between Wednesday (13) and Saturday (16), including games on Friday, should be fundamental for the top places on the leaderboard.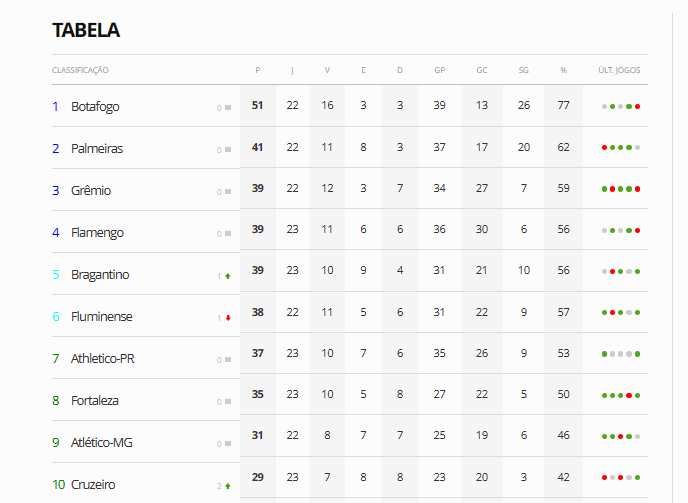 Bookmakers indicate great favoritism for the hosts of the duels, Palmeiras and Atlético-MG.
Undefeated for four games, the current champion of the Brasileirão will face a white-collar clash against Goiás and counts on the support of its fans to close the gap on first place.
Botafogo, which is coming off a defeat in the last round against Flamengo, visits Galo and is considered an underdog by betting companies.
When consulted, Bet7k, Casa de Apostas, Esportes da Sorte, Galera.bet, PlayGreen and Onabet present the following quotes:
Palmeiras x Goiás:
Bet7K – Palmeiras 1.32 x Goiás 11.00
Casas de Apostas – Palmeiras 1.31 x Goiás 9.78
Esportes da Sorte – Palmeiras 1.33 x Goiás 10.37
Galera.bet – Palmeiras 1.30 x Goiás 10.00
PlayGreen – Palmeiras 1.30 x Goiás 9.00
Onabet – Palmeiras 1.34 x Goiás 9.75
Atlético-MG X Botafogo:
Bet7K – Atlético-MG 2.14 x Botafogo 3.70
Casas de Apostas – Atlético-MG 2.09 x Botafogo 3.61
Esportes da Sorte – Atlético-MG 2.11 x Botafogo 3.75
Galera.bet – Atlético-MG 2.10 x Botafogo 3.60
PlayGreen – Atlético-MG 2.05 x Botafogo 3.45
Onabet – Atlético-MG 2.15 x Botafogo 3.70
Bookmakers prepare for the Paris 2024 Games
After a shortened cycle due to the pandemic, the world is preparing to dedicate itself to the July 2024 Olympic Games in France. More than 10 thousand athletes will compete in 32 different sports.
Sports betting on the Paris 2024 Games has the potential to generate billions of reais in predictions across a wide range of sports.
Because of this, bookmakers are already preparing for a period of high engagement and new opportunities in France and around the world.
In France alone there are more than 4.5 million bettors who spend around 300 euros per year on bets. It is important to highlight that France implemented regulations for the sports betting market in 2010.
Currently, there are 15 bookmakers operating legally in the country, and the sector is valued at around 7 billion reais.