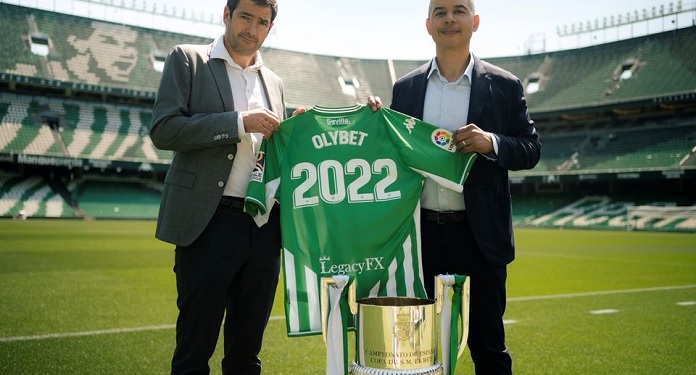 Spanish football club Real Betis has struck a deal with online casino and gaming brand OlyBet, focused on driving media campaigns and coordinating unique fan engagement opportunities.
La Liga (Spanish Championship) fans in European countries with an operational presence of OlyBet have the possibility to participate through the betting environment of the sports portal, OlyBet.
OlyBet Club offers loyal customers the chance to attend major sporting events, meet professional players and participate in 'unique entertainment experiences'. According to Real Betis General Business Manager Ramon Alarcon, there are many passionate football fans in the Baltics region, where OlyBet has a strong brand presence.
Alarcon said: "The partnership with OlyBet, the region's leading sports betting brand, provides a greater scale of digital platforms to engage fans and players and develop professional football as a major sports show."
OlyBet has strengthened its business in Europe in recent years
The company currently has a strong online presence in the Baltic States and has expanded to several European countries in recent years.
Olympic Entertainment Group and OlyBet Group President and CEO Corey Plummer explained that OlyBet's recent partnerships with international sports brands such as the NBA, NHL, ACF Fiorentina and footballer Luka Modrić have laid a 'solid foundation' for their growth in the European market.
Plummer continued: "Customers will now have more opportunities to engage with the football club through live streams and games, local events, social media and the best betting experiences in Europe."
It is important to note that Real Betis has just ended a memorable season with the Copa del Rey title, as well as fifth position in the Spanish League.
Founded in 1907, the soccer club is located in the city of Seville and plans to offer its fans several opportunities with the new partnership, such as exclusive campaigns, original content, sports betting, tickets to games and events with the club's players!