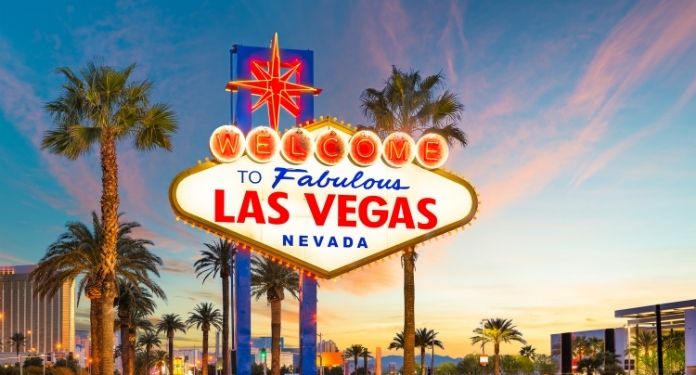 The Las Vegas Strip generated $593.5 million in gaming and betting revenue in April this year, up 23% from the same period a year ago.
This is a record amount for Las Vegas in April, and is attributable to double-digit growth in slots and table games. The Strip's record month arrives despite a similar stop for baccarat and blackjack.
And, unsurprisingly, growth was the strongest of any Nevada market. Its revenue numbers helped the state grow nearly 9% to $1.13 billion in April.
April is the 14th consecutive month that Nevada has reported more than $1.13 billion in revenue. Despite this growth in the Range, other regions of Nevada have experienced annual declines.
Downtown Las Vegas suffered the biggest year-over-year decline; revenue fell by more than 11% year on year. Boulder followed, which has seen revenue drop 10% since April 2021, and North Las Vegas, which has dropped nearly 6%.
These numbers suggest less gambling activity by locals, given the Strip's high popularity with tourists.
Casino operators affected by less active locations include Red Rock Resorts, Golden Entertainment and Boyd Gaming. These casinos, however, posted strong reports for the first quarter of this year due to revenue in other US regions.
Naturally, Las Vegas' increased revenue has strengthened alongside higher visitor numbers. An estimated 3.38 million people visited Las Vegas this month, which is a 31% increase over the previous year.
Visitor numbers for the month are down just 5% below pre-covid levels, despite convention attendance nearly 29% below pre-pandemic levels.
NFL games were part of Las Vegas' revenue in April of this year, which no doubt boosted visitor numbers. This has helped increase hosting rates by over 30% at least compared to the same period last year.
Hard Rock will buy the Mirage Las Vegas Hotel and Casino
Recently, Hard Rock International (HRI), the hospitality and entertainment company, announced an agreement to acquire the operations of The Mirage Hotel and Casino in Las Vegas from MGM Resorts International, subject to regulatory approvals.
With the acquisition, Hard Rock plans to build an iconic guitar-shaped hotel on the famous Las Vegas Strip.
HRI will pay $1 billion in cash for the operating assets of The Mirage Hotel and Casino, subject to working capital adjustments. The hospitality and entertainment brand will enter into a long-term lease with VICI Properties Inc. for the real estate property of The Mirage.