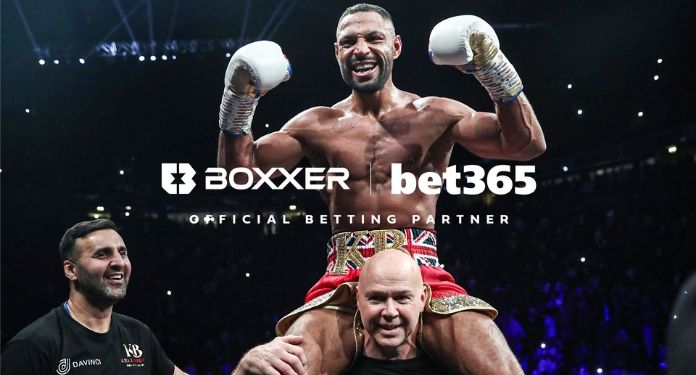 Bet365 has announced a contract extension with Boxxer, a UK-based boxing promotion company. The bookmaker will remain an official partner of Boxxer until 2023 under their extended agreement, which will see bet365 retain various promotional rights.
The operator's brand will continue to feature "prominently" during all pre-match promotional events, including press conferences, open practice and weigh-ins. On fight night, bet365 will receive "extensive arena exposure", with 360 degree branding on ring corners, ropes and canvas, as well as on-site screens, banners and murals.
The bet365 branding will also appear on the ring screen and in the arena columns. "bet365 is delighted to have agreed a long-term partnership with Boxxer following a successful launch during 2020 and 2021," commented a bet365 spokesperson.
"The brand's ethics and approach align with the global brand and with a very collaborative approach we are certain it will be a great 2022-23. Having already delivered iconic events together, we are excited for what's to come."
The partnership will have several Bet365 actions during Boxxer events
Under the partnership, activations exclusive to the Boxxer series will be introduced, such as a co-branded live draw, a "branded and gamified" ring walk and, appearing on arena screens, fighter statistics customized by bet365.
The operator will continue to serve as Boxxer's official partner and will be integrated into all of the company's social media and digital promotional content.
The next Boxxer event will take place on Saturday, April 2, with Savannah Marshall fighting to defend her WBO middleweight title against Femke Hermans.
A bet365 spokesperson added: "Working alongside the UK's fastest growing boxing promotional company is a fantastic proposition for our brand and our customers."