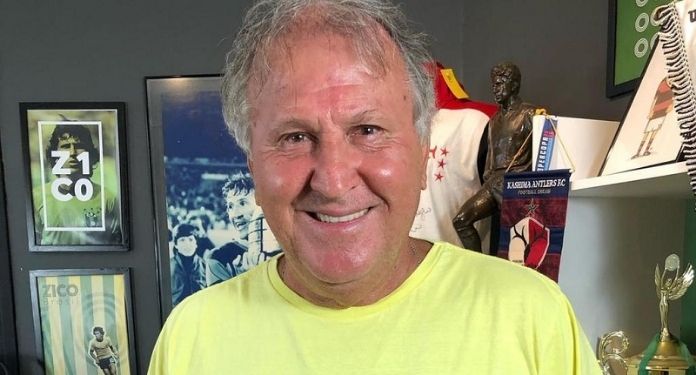 PixBet has announced Zico as its new ambassador. The contract, negotiated by Wolff Sports, will be valid until December 2022.
It includes actions aimed at social networks and face-to-face events at the bookmaker.
With 2.8 million followers on Instagram and 190,000 on Twitter, Zico will represent the company in different situations. In person, the rubro-negro idol will be at events held by PixBet and will also participate in recordings and photo sessions for the production of advertising pieces for the brand.
In the digital environment, in addition to the fact that Zico's face appears frequently on social networks and on the PixBet website, the opposite will also occur, since the contract includes the placement of weekly stories and monthly publications related to the company in the former's feed. player of the Brazilian team.
An important partnership for the betting brand
"We are very happy to have one of the greatest players in the history of world football, Zico. On behalf of Pixbet, we are grateful for the partnership initiated and we will work hard to make the best possible use of this moment", said Ernildo Júnior, CEO of Pixbet.
"Like me, Pixbet believes in and invests in sport, which makes our partnership very natural. It is a privilege to be part of this team and represent the brand with sports fans", added Zico.
"It is an honor to participate in the negotiation between one of the greatest football players of all time, a national idol, and our client, Pixbet. Having Zico as a brand ambassador is a goal! We are going to activate this partnership a lot", celebrated Mateus Lemos, Business Executive at Wolff Sports.
PixBet has invested heavily in Brazilian football. In addition to Zico, the bookmaker is the master sponsor of Avaí, Vasco, América-MG, Goiás and Ponte Preta, in addition to appearing on the front bar of the Youth shirt.
About PixBet
PixBet is an online gaming platform developed by highly skilled iGaming professionals to provide players with the best combined betting and casino experience with customer support. Players can place their bets via computer, mobile or tablet.