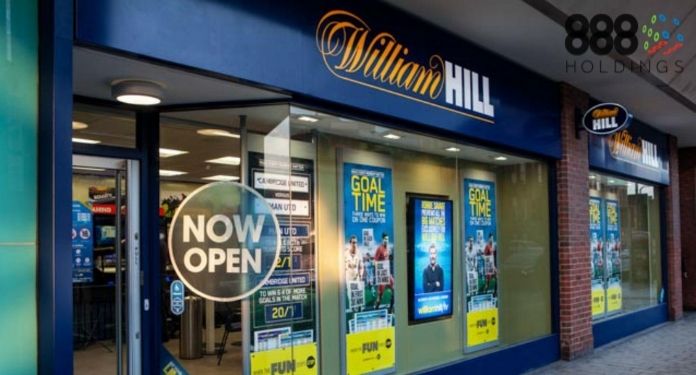 888 Holdings provided an update on the acquisition of William Hill made on September 9, 2021. The operator has had a strong focus on processing the purchase integration planning.
888 has appointed Guy Cohen as SVP, Director of Integration (previously serving as SVP Head of B2C at 888, and will continue to report to CEO Itai Pazner), to work alongside the senior team at William Hill.
Completion is scheduled for the first quarter of 2022, subject to satisfaction of remaining conditions. The company has confirmed that it has received all mandatory security and gaming regulatory clearances.
Through the proceeds, 888 expects to raise approximately £500 million (US$668.1 million) through the issuance of new capital through an income increase, which is said to be a requirement to take place prior to completion of the acquisition.
Overall execution of the acquisition is also based on approval by the Financial Conduct Authority of the readmission of 888 common shares, and approval by the London Stock Exchange to trade on the principal market in listed securities.
In addition, completion of a reorganization of the William Hill group is required to separate its UK and US businesses.
A high growth expectation for 888 Holdings
Itai Pazner, 888 CEO, commented: "This transaction will create one of the world's leading online betting and gaming groups with superior scale, leading technology, greater diversification and a platform for strong growth, supported by a portfolio of iconic brands."
"The appointment of Cohen also strengthens our leadership and commitment to this important process as we look to leverage the significant experience and talent of both companies to benefit the combined group.
"I am delighted that we have now seen a number of important milestones towards the completion of the acquisition. Given the strong progress we have made, we now expect the transaction to close in the first quarter of 2022 and we are excited about the opportunities that lie ahead as we combine the two powerful and complementary businesses," concluded Pazner.