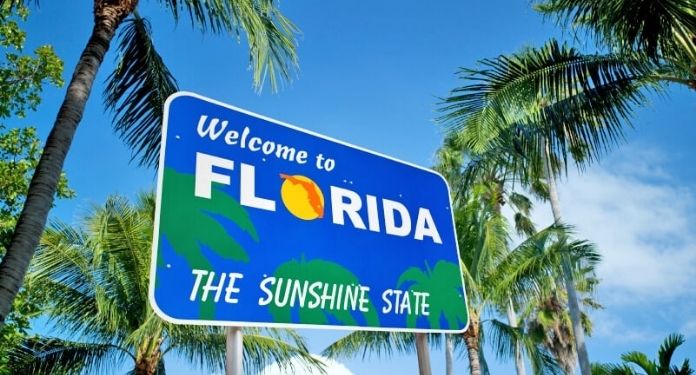 A federal court judge in the District of Columbia ruled that the pact between the state of Florida and the Seminole Tribe, which gives the tribal nation a monopoly on sports betting, violates federal Indian gambling law.
Judge Dabney L. Friedrich's decision criticizes the pact and invalidates it, thus halting sports betting and a planned expansion of the Florida games indefinitely.
Sports betting was launched by the Seminole Tribe and Hard Rock brand on Nov. 1, and the tribe also planned to transform its Broward and Hillsborough casinos into Las Vegas-style venues. These two plans have now been blocked.
The 30-year gaming pact between the state and the tribe was signed earlier this year by Gov. Ron DeSantis, and also received approval from the Florida Legislature and the Secretary of the US Department of the Interior.
The deal required the Seminoles to pay the state at least $2.5 billion over the first five years in exchange for exclusive control of Florida sports betting, plus the option to add roulette and craps to their operations.
However, the agreement soon became a target of protest and controversy. The owners of Magic City Casino and Bonita Springs Poker Room, and a group, including the No Casinos group and Miami businessmen Armando Codina and Norman Braman, have filed separate lawsuits against US Home Secretary Deb Haaland, alleging that the pact was improperly approved.
Friedrich has now validated these claims, concluding that the pact violates the Federal Indigenous Gambling Regulatory Act.
Seminole's Florida Sportsbook Agreement
Under the Florida-Seminoles agreement, bettors were allowed to place bets via mobile devices anywhere within the state, as long as these were processed through computer servers on Seminole property.
Friedrich described Florida's model of sports betting through servers on tribal properties as "fiction," reports the Tampa Bay Times. "This Court cannot accept this fiction," the judge wrote. "When a federal statute authorizes an activity only in specific locations, the parties cannot circumvent that limitation "on the grounds that their activity takes place where, as a matter of fact, it does not take place."
Friedrich thus ordered Florida to "re-establish the previous Tribe gambling pact", which took effect in 2010. online gambling "only in indigenous lands".
Alternatively, Florida citizens can authorize statewide betting "through a citizen's initiative".
"I think this is a big win. I couldn't ask for more," contestant Codina said of the decision. The State and the Seminole Tribe are now expected to appeal the decision and request an immediate suspension of the order.
Following the decision, Florida could now pass new legislation at its 2022 legislative session, or count on an initiative to vote in November 2022.
Sports betting giants FanDuel and DraftKings have already launched a petition for sports betting to be approved by voters next year. In either case, online sports betting will most likely have to wait until 2023 to be launched in the state.