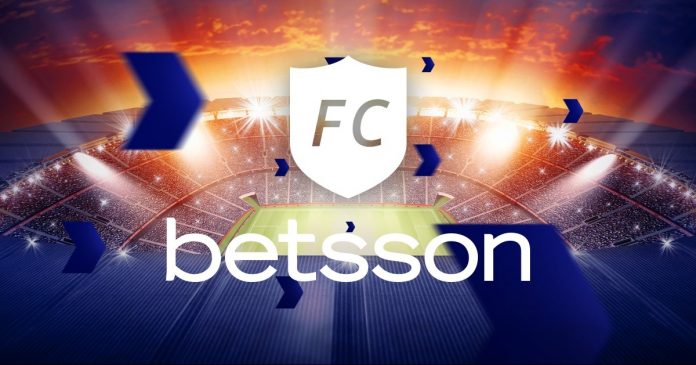 BetssonFC, Swedish football fantasy game Betsson, launches the promotion "Double Premium", for players who join premium tournaments. The welcome offer consists of an extra bonus for entering a premium tournament after the customer has participated in at least one competition of the category previously.
The extra tournament bonus will be available for 30 days after it is released and can be used in any premium tournament, regardless of league.
BetssonFC has 12 football championships: six in America (Campeonato Brasileiro – Serie A and B, Copa América, Copa do Brasil, Copa Sul América and Copa Libertadores), and six more in Europe (Champions League, Premier League, La Liga, Italian Championship – Serie A, Europa League and Euro Cup).
How to play?
In "BetssonFC" the game is by round according to each football championship and the players who choose the best teams take the prizes.
Opportunities to win are many, as there are two tournaments in each round, one free and one premium (where the player pays $10 to participate and compete for bigger prizes). In addition to testing their knowledge and strategy in tournaments, the player can still win prizes in an annual draw.
When the player wins a round or the annual draw, he receives at home a Betsson card, with the value of the prize, which can be used at any establishment that accepts the Mastercard brand.
Players will also have access to exclusive content and statistical analysis on championships, players and fantasy games.
BetssonFC supporting national sport
BetssonFC was recently announced as the new master sponsor of the Íbis Sport Club, from Pernambuco. The sponsorship is part of the game's launch campaign and will support the club's structuring for the next championships of the season.
The partnership also foresees a social project, to benefit the club, fans and the community in Paulista, the hometown of Pássaro Preto.
About Betsson
With more than 16 brands in the portfolio, including Betsafe, Betsson, NordicBet and CasinoEuro, the Swedish Betsson Group is one of the biggest references in online betting in the world, delivering entertainment and fun for more than five decades.
In Brazil, Betsson is the first and only licensed operator in the Brazilian sports games market, in partnership with the Rio Grande do Sul Jockey Club.