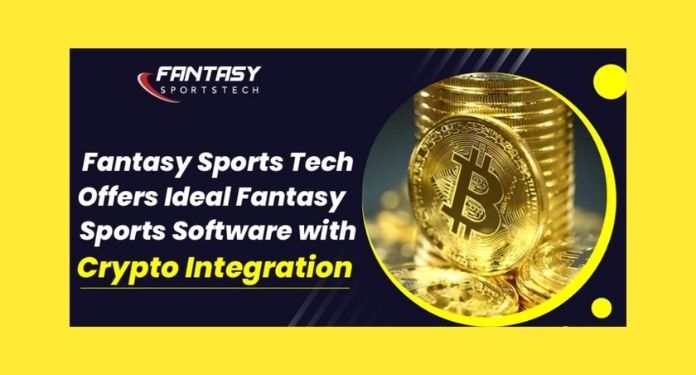 Fantasy Sports Tech is a genuine and professional fantasy sports software development company in the global market. As an industry leader, they are experts in offering all kinds of fantasy sports solutions with high end results at affordable prices.
"Our fantasy sports software is made with updated features and comes with an attractive and user-friendly interface," says the official head of Fantasy Sports Tech.
Fantasy Sports Tech currently offers fantasy sports encryption software to all young beginners, sports enthusiasts and entrepreneurs around the world.
In recent times, the cryptographic sports betting industry is becoming extremely competitive with hundreds of fantasy sports platforms with cryptographic integration by 2021.
There are some popular platforms with cryptographic integration, such as Bet, Sportsbet, cloudbet, Betflip, etc. There is always a great enthusiasm for cryptos, so bitcoin sports betting sites are now offering more cryptographic bonuses to attract more players.
A new alternative for sports betting fans
Such platforms have become more attractive to users for some of the main reasons. Like quick deposits, instant withdrawals, low fees and different leagues that can be played using Bitcoin and altcoins.
As the use of cryptocurrencies and fantasy sports apps is increasing, many individuals can get involved and earn money through it. Thus, these types of software have achieved enormous attention compared to many startups in their early careers.
Fantasy Sports Tech – a software like no other for customer
The company says: "Our fantasy sports cryptographic software supports all major cryptographic currencies for betting and playing in leagues. Such as bitcoin, ethereum, litecoin, dogecoin, etc. So your users can participate in contests and win prizes in cash, paying in cryptographic coins. This will lead you to be a successful entrepreneur in the cryptographic sports betting industry."
The platform features are:
Real-time notifications;
Integration of cryptographic currencies;
Multiple bet types;
Administrative management system;
User management;
Manage players;
Manage championship and competitions;
E-wallet integration.
The software also offers some benefits to users, namely:
Fast payment processing;
High security;
User anonymity;
No third party intervention;
Greater accessibility;
You can set entry fees for each league in your desired cryptographic currency.