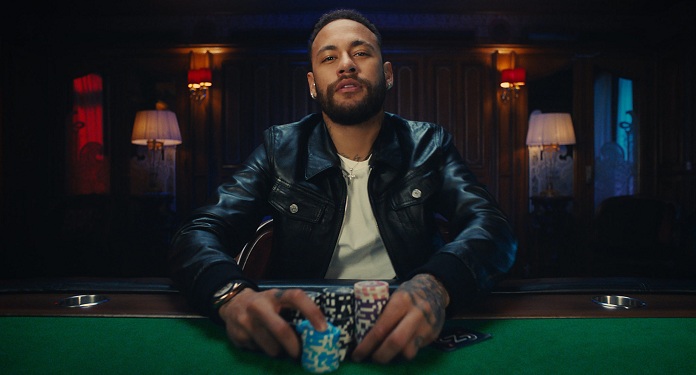 Brazilian player Neymar Jr. took on a new role as a cultural ambassador for PokerStars, expanding his partnership with the online poker brand owned by Flutter Entertainment.
In his new role, Neymar will work closely with the operator on a series of creative projects related to different aspects of culture, art and music.
As his first official act in the role, the footballer created lists with special songs for the players, as PokerStars aims to provide "the ultimate soundtrack for each game of poker".
A new ad with the star was launched on Wednesday, 14, and the other actions and content related to the partnership will be presented on a special page on PokerStars, with promotional materials also appearing on the operator's official website.
PokerStars promises innovative actions involving the Brazilian star player
"Poker is much more than just the game. It's a community and a culture and that's what I love. I am excited to start this next chapter with PokerStars.net, and we are already collaborating in several important areas, "said Neymar.
Shirt number 10 from Paris Saint-Germain, from France, and from the Brazilian team added: "Music is a true passion of mine, so it was first on the list, but there is much more to come. I am excited for you to see what else we are preparing ".
Martin Nieri, the global brand and creative director at PokerStars, stated: "Neymar Jr. is not only a star in the world-renowned sport, he is also provenly creative with a keen interest in the culture around him."
Nieri added: "This new feature marks the beginning of something exciting for the PokerStars.net community, a fusion of two worlds, where poker meets culture. In a novelty for the industry, together we will be creating moments to really shake up poker and reward those who get involved in everything that is to come ".
Neymar resumed his partnership with PokerStars in December 2020 as part of the 'All In' campaign. And, the operator classified this return of the player as a "perfect fit" for its brand.