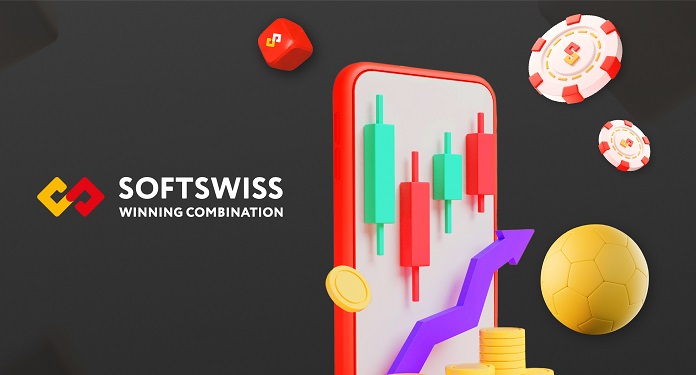 Regulation, metaverse gaming and data privacy as a priority – these are some crucial industry trends for the current year, according to SOFTSWISS, a leading provider of innovative technology for iGaming with over 10 years of experience. The company analyzed the results and market changes in 2022 to share a data-driven report on the key iGaming trends for 2023.
The report covers trends related to payments and licensing, player behavior, operations, gamification and security. The insights are based on data from more than 600 SOFTSWISS customers, the experience of the company's leading experts and the results of surveys with industry experts.
Payments and licensees
Thus, 60% of third-party experts surveyed by SOFTSWISS named Payments and Licensing as the most important category influencing the iGaming industry.
In 2023, it is expected that more markets around the world will be regulated locally. This trend is gaining strength as some countries, including Germany, Sweden and the Netherlands, are withdrawing their registrations from international gambling authorities.
In terms of payments, operators need to ensure:
Plenty of well-established payment options
Location of financial modules
The integration of Apple Pay and Google Play can serve as a solid springboard to boost an online gaming business. As for digital currencies, even non-professional cryptocurrency enthusiasts are expected to continue to offer them as a payment option to reach new audiences and attract cryptocurrency-oriented players.
Overall, cryptocurrencies have wider recognition as many countries are starting to recognize and integrate them into their financial systems. The most recent example is Ukraine launching e-hryvnia issued by the NBU.
Andrey Starovoitov, Co-CEO of SOFTSWISS, comments on the future of cryptocurrency: "Statistics from SOFTSWISS Crypto Casino Solution demonstrate that Bitcoin, Ethereum and Litecoin remain the most sought after among cryptocurrency players. We also expect USDT to be a future trend for years to come."
"Despite the fact that the crypto market is going through turbulent times, operators recognize the importance of crypto payments and their influence on the project's attractiveness to the public and the final choice of casino. This explains why in 2023 operators will look to integrate alternative currencies and bolster their portfolio with new digital currencies, he added.
Player profile
When it comes to the player behavior trends, operators are predicted to shift their focus from product-centric to user-centric business models. Commitment and effort to resolve player issues will be rewarded through improved player retention metrics and increased loyalty.
Another smart move is to launch mobile and smartwatch versions of casino and sportsbook projects to win over new audiences looking for quick and easy access to online gaming functionality.
One more player trend described based on SOFTSWISS Casino Platform customer data is the increasing popularity of live dealer games with cryptocurrency users. The market will favor this type of game as a more valuable proposition.
As for sports betting projects, SOFTSWISS Sportsbook statistics show that 66% of bets are placed during live events against 34% of advance bets. This adds weight to the technical sustainability of platforms and drives the need for high quality live streams.
Operations
The data-driven decision-making approach will have operators looking for off-the-shelf software products that offer real-time access to clear and transparent data about their projects.
In 2023, the operator will shift its attention from purely financial KPIs like first deposit, GGR and NGR to game session length and bet count metrics. Prudent operators will invest to diversify their game portfolio, integrate new bonuses and use free games to improve loyalty, increase conversions and establish long-term relationships with players.
Max Trafimovich, Commercial Director at SOFTSWISS comments: "To run a profitable iGaming business, operators need to know what their target audience is concerned about: be it the integration of high-performance titles and new game mechanics to diversify their content portfolio or availability and perfect performance of different payment methods, including encryption, or technical sustainability of web and mobile project versions".
"At SOFTSWISS, we develop technologies that allow our customers to stay one step ahead and track the progress of their projects 24/7 in great detail. To achieve these goals, in 2022 we launched three Business Intelligence tools hosted on the SOFTSWISS casino platform – BM3, Event Streaming and iGAP", he added.
Gamification
In 2023, gamification, being one of the main growth directions of player engagement, will continue to proliferate in the industry, bringing a series of related trends. Cryptocurrency and NFT are expected to underpin financial systems in meta-casinos to simplify withdrawal and deposit from different countries. At the same time, the market will be limited to cryptocurrency users.
This year, operators are expected to rely more on jackpot campaigns to attract, reactivate and motivate players to get involved in the desired type of game. According to SOFTSWISS Jackpot Aggregator customers, 49.6% of jackpot players increased their average stake sum in response to a global jackpot campaign, increasing operator revenue.
As well as being a driver of player engagement, in 2023 bonuses will also find their use in regulating risky gambling activities and protecting players who overspend. To achieve these, operators will opt for innovative new bonuses with flexible mechanics that meet the various needs of players. Overall, casino and sports betting projects will have to leverage different engagement tools to deliver excellent results.
Max Trafimovich, Commercial Director at SOFTSWISS added: "However, it is not just innovative technologies that are able to engage the public. The inclusion of retention and reactivation practices in project operations also affects the growth of key casino metrics. By treating each player like a VIP punter, we not only maximize player LTV, but also increase overall audience loyalty. For example, in 2022, the SOFTSWISS reactivation team found that their outgoing interactions reduced their player churn rate by 50%."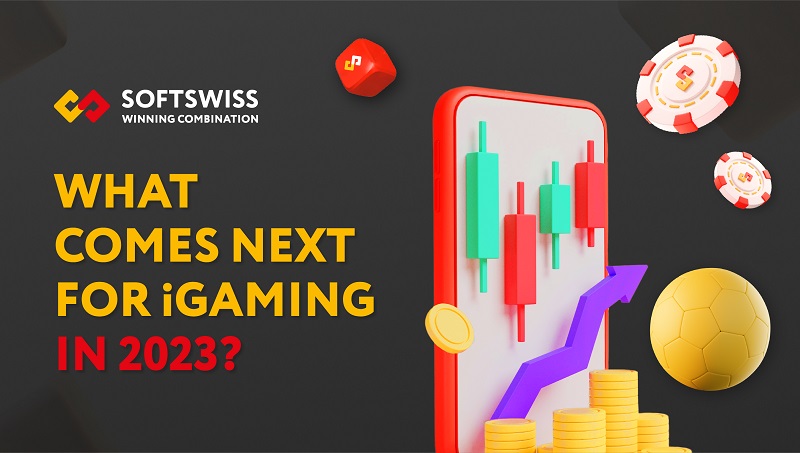 Safety
Following the growth of the iGaming industry, players want to understand what data operators are collecting about them and how it will be used. In the context of GDPR and data security, the main trend of data privacy as a priority will develop into several subtrends detailed later in the report.
In 2023, emphasis will also be placed on Responsible Gaming practices. Preventing affective behavior, dealing with already problematic players and managing marketing activities will allow for a healthy gaming experience, free of economic and social risk or trauma.
In addition to player service security trends, 2023 will see better fraud prevention with advanced ML tools. The SOFTSWISS anti-fraud department, which saved over 15 billion euros for the company's customers in 2022, shares that the most common types of fraud are:
Bonus abuse – 69.9%
Money laundering – 9.9%
Payment system fraud – 5.9%
In 2023, operators will protect their reputation and income by strengthening verification quality with the help of additional analytical tools and services for document verification and identification of destructive patterns.
Andrey Starovoitov, Co-CEO of SOFTSWISS summarizes the trends in the report: "The fast-growing iGaming market generates many trends coming from various business areas. And it is rather a challenge to monitor and monitor each one of them. In order to be a leading casino or sports betting operator, we suggest taking advantage of all existing business opportunities."
"In 2023, that starts with integrating innovative solutions for deep project analytics and player engagement tools. Another thing is to choose a reliable software vendor that offers deep data-driven market knowledge, flexible products, high-level service and is able to guarantee security," added Starovoitov.
SOFTSWISS will be at ICE London 2023 from 7th to 9th February. Visitors are encouraged to meet with the company's experts and business development managers at booth N8-231, where they will showcase SOFTSWISS technology solutions and product updates.
About SOFTSWISS
SOFTSWISS is an international iGaming company that provides certified software solutions for managing gambling operations. The expert team, which has more than 1,500 employees, is based in Malta, Poland, Georgia and Belarus. SOFTSWISS holds multiple gaming licenses and provides complete iGaming software solutions.
The company has a vast portfolio of products, including the Online Casino Platform, the Games Aggregator with thousands of casino games, the Affilka Affiliate Platform, the Sports Betting Platform and the Jackpot Aggregator. In 2013, SOFTSWISS was the first in the world to introduce a bitcoin-optimized online casino solution.