More than two thirds of Brazilian eSports enthusiasts are interested in sports betting, according to a survey by the unikrn platform.
The Esports Survey 2023 study indicates that 67% of eSports fans in Brazil are interested in the activity.
The report also points out that 69% of this audience sees the chance to earn money for their performance as the most attractive reward for playing a game.
In addition, 74% of Brazilian e-sports enthusiasts say that sports betting increases the entertainment in a competition.
"The Brazilian audience enjoys having fun and is passionate about sports, which naturally places them in a prominent position in the world of betting on both traditional sports and eSports," says Justin Dellario, CEO of unikrn and Director of Esports at Entain.
"We understand that conducting this research is essential for us to better understand the demands of our audience, who are looking for new ways to boost their fanaticism by combining competitiveness and entertainment in safe environments", he added.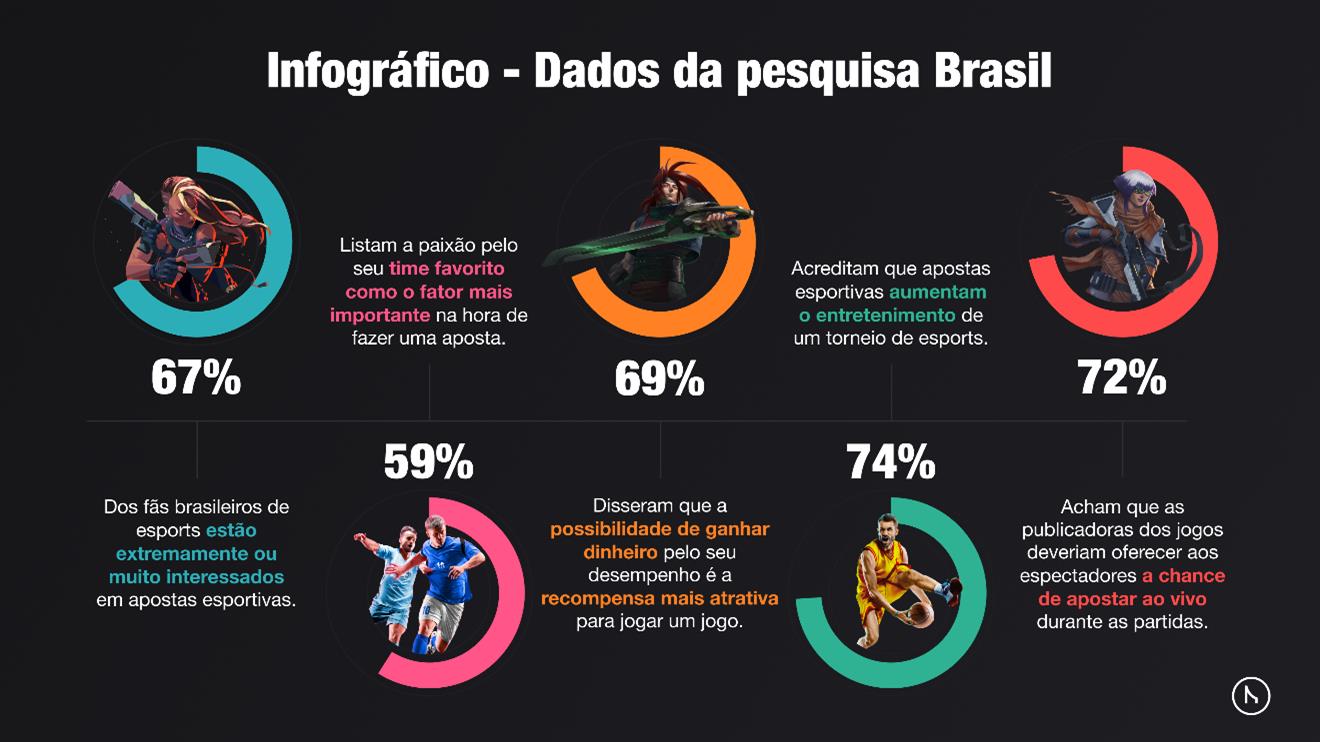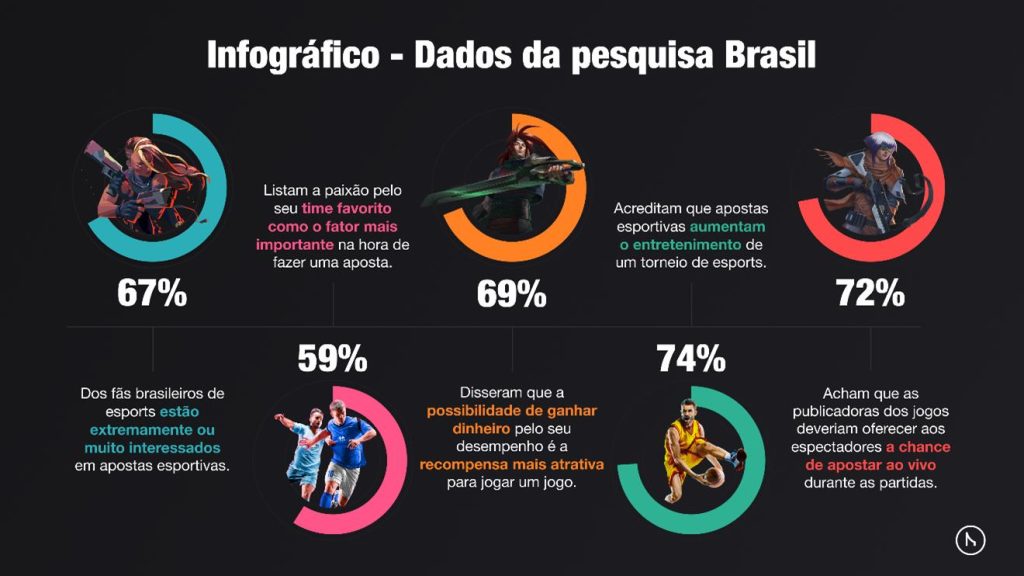 The objective was to map the different behaviors of bettors in eSports around the world. In total, 1,254 people from different countries were interviewed, such as Germany, Australia, Chile and Canada, in addition to Brazil.
In addition to detailing the favorite games and organizations of players in Brazil, the report presents data that help developers and distributors to understand consumption habits related to sports betting and the acceptance of possible new business models.
In Brazil, the most popular games are:
Sports betting
The Esports Survey 2023 also shows that 51% of Brazilian eSports fans have placed at least one bet on eSports matches in the last year.
Thus, the only country to surpass the 50% mark. Traditional sports appear ahead, with 61%.
Some factors can contribute to the removal of players from sports betting. For example, 29% of Brazilians interviewed said they did not know that betting on eSports was possible, while another 29% said they found it too complicated.
Factors such as lack of knowledge about bookmakers (27%), unavailability of betting on the favorite game (13%) and lack of industry regulation (12%) discouraged the practice.
Of the Brazilians interviewed, 59% consider passion for the favorite team the most important reason when placing a bet.
When it comes to teams, the Brazilian esports organization LOUD appears in fourth place in the world ranking of favorites of the respondents.
FaZe Clan, Team Liquid and Cloud9 are ranked first, second and third respectively.
Entertainment and competitiveness
The survey also indicates that 72% of Brazilian eSports fans think that game publishers themselves could offer the opportunity to bet live for spectators.
"The survey results show that the esports betting market presents many avenues for the developer industry to take and incorporate," says Justin Dellario, CEO and Managing Director of Esports at Entain.
"Allied to initiatives by those who already know the betting know-how, they can amplify the fun provided by games", he concluded.