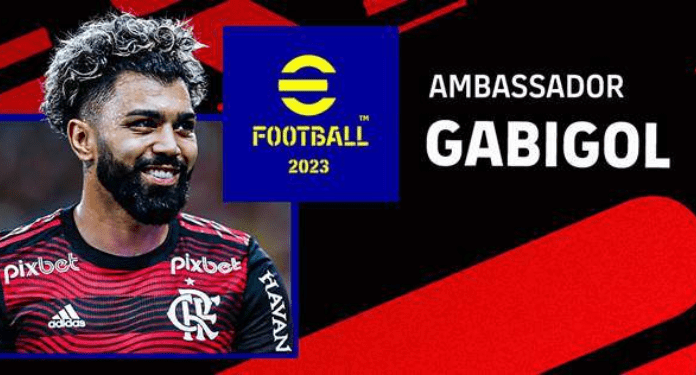 Today it was announced by Konami that Gabriel Barbosa, better known as 'Gabigol' is the new ambassador for the football game 'eFootball'. The forward's versatile ability and his great ability to score incredible goals made the difference in big clubs around the world, such as: Santos FC, Inter Milan, the Brazilian team and now Flamengo.
Gabigol commented on the news: "I am happy with my partnership with KONAMI. Previously, we did some great things to promote football, my country and the video game generation. This time, we want to do new and creative things that fans don't expect, for now, just wait and see."
The player started his career as a great 16-year-old promise at Santos, a club recognized for 'producing' strikers with great skill and talent. With the Peixe uniform, Gabigol caught the attention of KONAMI from the beginning, and the brand wasted no time and signed the Brazilian to a first ambassadorship contract before his move to Inter Milan.
Yuta Kose, President of Konami Digital Entertainment Inc., said: "Gabigol's skills and the general evolution of his game since returning to Brazil with Flamengo have been inspiring. It defines the types of players we are proud to have as eFootball ambassadors."
About eFootball
eFootball is a revamp of KONAMI's popular PES (Pro Evolution Soccer) and is a great leap forward for the developer in the world of eSports.
The new title brought the addition of a new graphics engine for football games, in addition to major evolutions in gameplay and remodeling, as eFootball works with the 'free to play' model and is available on all compatible devices, from consoles to smartphones. The game is constantly evolving, the aim of which is to maximize fun and accessibility for football fans all over the world.