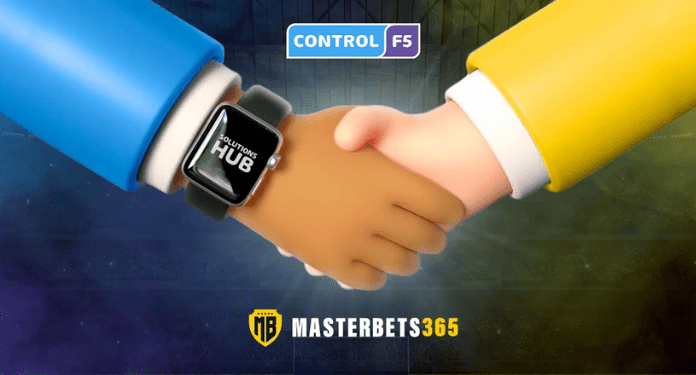 Masterbets365, a betting and gaming platform, begins operations in Brazil, bringing a wide range of markets in sports such as football, basketball, volleyball and tennis.
The CEO of Masterbets365 expresses optimism: "We see Brazil as a powerhouse in sports betting and online gaming on the American continent, driven by a population passionate about sports."
Masterbets365 expansion strategy and partnership with Control F5
Masterbets365's plans include a carefully planned expansion and brand positioning strategy in Brazil. "Our objective is to gain recognition and trust from the Brazilian public", comments the CEO.
The partnership with Control F5 is central to this strategy. Masterbets365 CEO praises Control F5: "They have a strong presence at global gaming fairs and are highly recommended by industry professionals."
Control F5 integrated solutions for success
Control F5, with a comprehensive portfolio of services, is ready to boost the success of Masterbets365 in Brazil. Offering services ranging from Marketing to Technology and Compliance, Control F5 stands out for its expertise in gaming.
"Our team has international experience and a deep understanding of the Brazilian market," says a Control F5 spokesperson. "We meticulously customize strategies to meet each client's specific needs."
Impact on the Brazilian market and future expectations
With the entry of Masterbets365 in Brazil, a significant impact on the betting and gaming market is expected. The company aims to establish a strong connection with sports and gaming enthusiasts by offering a diverse and enriching betting experience.
The collaboration with Control F5 promises to not only establish Masterbets365 as a market leader, but also innovate and raise the standard of betting services in the country.
"We are excited to see how our partnership with Control F5 will transform the sports betting landscape in Brazil", concludes the company's CEO.