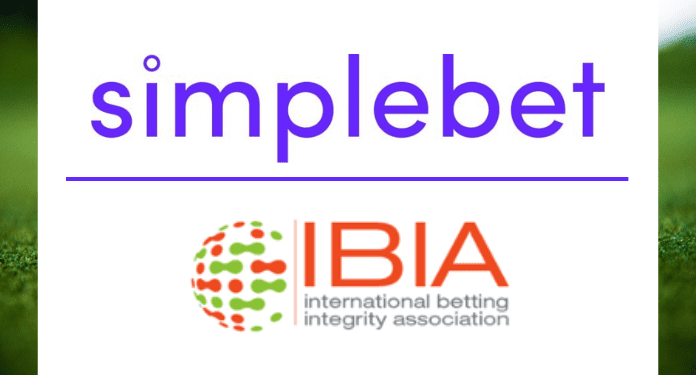 Simplebet, the world leader in micro betting products, has joined the International Betting Integrity Association (IBIA). The US-based company, which provides B2B services across the growing US market, covering NFL, MLB, NBA, college football and basketball events, reinforces IBIA's growth base across the North America region.
The bookmaker joins more than 45 companies and 125 leading sports betting brands in the IBIA, which account for more than $137 billion in global betting annually and nearly 50% of all regulated commercial betting activity. The company strengthens IBIA's position as the leading global integrity monitoring body in sports betting.
Melissa Davis, EVP of Business Affairs / General Counsel at Simplebet, said: "Integrity and trust are non-negotiable at Simplebet, so we are excited to partner with IBIA, the world's leading independent integrity monitor."
"Bringing together our resources will help maintain fair play in sport, deny corruption in sports betting and ensure that our partners and their customers can enjoy peace of mind when it comes to betting," added Davis.
Khalid Ali, CEO of IBIA, said: "I am delighted to welcome Simplebet to the IBIA; its membership highlights the operator's commitment to protecting the integrity of betting and related sporting events."
"Simplebet brings a distinctive approach and range of products that mesh well with our existing members and continues IBIA's expansion across the growing regulated sports betting market in the US. The association looks forward to working closely with Simplebet to ensure the integrity of its products and services," added Ali.
About IBIA
The International Betting Integrity Association is the world's leading voice on integrity for the licensed betting industry. It is run by operators for operators, protecting its members from corruption through collective action.
Its monitoring and alerting network is a highly effective anti-corruption tool that detects and reports suspicious activity in its members' betting markets. The association has longstanding information-sharing partnerships with leading sport and gaming regulatory authorities to leverage their data and prosecute corruption.
She represents the industry in high-level betting integrity policy discussion forums managed by the IOC, the United Nations, the Council of Europe and the European Commission.
About Simpletbet
Simplebet has developed a suite of innovative micro betting products for the NFL, NBA, MLG, college football and most recently college basketball.