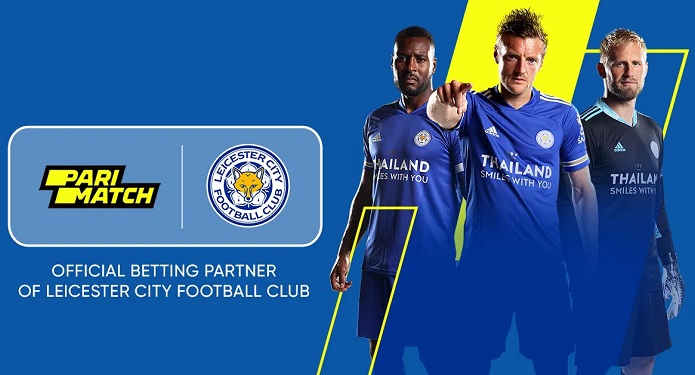 Parimatch was confirmed as the new official training partner for the Leicester City main team ahead of the new Premier League season.
Parimatch, an international betting and technology company based in Cyprus, will make its mark on the English team's training and warm-up uniforms in all matches in local competitions and in the UEFA Europa League.
The deal also guarantees the company's branding on the field-side LED advertising panels in the Premier League, Emirates FA Cup and Carabao Cup, as well as in interview spaces at the Premier League games and on the club's social media channels.
Harj Hir, head of partnerships for Leicester, said: "We are very pleased with the partnership with Parimatch, an international brand. We look forward to working together and helping to raise each other's international profile ".
Parimatch celebrates success with Premier League club
Parimatch connects traditional and emerging markets with an innovative betting platform. The company will soon launch a new website created specifically for customers in Britain.
Sergey Portnov, Parimatch's CEO, spoke about the deal with the English team. "This is an excellent association for Parimatch. Firstly, the Premier League is one of the largest and most popular competitions in the world. Our brand belongs to this stage. Second, we see a lot of similarities between us and Leicester City ".
Portnov continued: "winning the title in 2016 will be remembered forever around the world. Since then, they have established themselves in the English football elite. But, just over ten years ago, they played in the 3rd division of English football. Parimatch is also an underdog in the gaming industry. We had to overcome obstacles and continue to improve ourselves to get where we are today ".
Ivan Liashenko, CMO of the company, also said: "Leicester City will forever be known as the miracle creator due to his feat in the Premier League. At Parimatch, we believe that miracles can only be done with work and a fighting spirit. So we are pleased that Leicester has chosen Parimatch as its official partner ".
In July 2018, Parimatch became the official UFC betting partner in Europe, the Middle East and Africa. While he is also the sponsor of the APOEL FC shirt in the First Division of Cyprus. In addition, the company's foundation was launched in the same year to invest in promoting health and well-being.