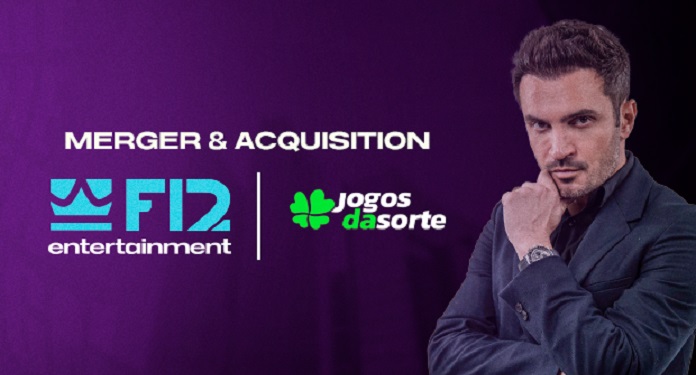 Aiming at expanding in the online casino sector, the holding company F12 Entertainment made the first Brazilian purchase in the market: the operator Jogos da Sorte is now one of the company's products.
Developed by a group of young programmers from Recife, the capital of Pernambuco, the platform is scheduled to be launched this month. The new acquisition represents a wallet with more than 5000 titles from major casino providers such as Pragmatic, Evolution, Spinomenal and Vibra Games. Among the games are famous products such as Brazilian Roulette (Live Casino), Spaceman (Crash Games), Sweet Bonanza (Slot) and more.
F12 Entertainment noted the talent and innovation of the project as a relevant step towards diversifying its business and a way to reinforce the group's commitment to operating new available technologies, whether through partners or direct acquisitions.
Acquiring the Jogos da Sorte platform proves the company's interest in the gambling sector, the holding started the operation of its first product, F12.BET, on March 25, 2022.
The "newly launched" platform is gaining ground in the sports betting segment, providing players with a wide range of sports and being the exclusive stage for betting on 1×1 matches, a new modality that has been gaining ground due to the One to One Challenge, also a product of holding.
CEO highlights importance of gaming platform acquisition for F12 Entertainment plans
"We seek to offer our customers the differential, to create that synergy between products and consumers, so when we got to know the Lucky Games platform we saw all the potential it has", said Daniel Santos, CEO of F12 Entertainment.
Santos added: "It is a great pleasure to have this new product in our group and I am sure that, when launched, the platform will reach success quickly, as it was with F12.BET".