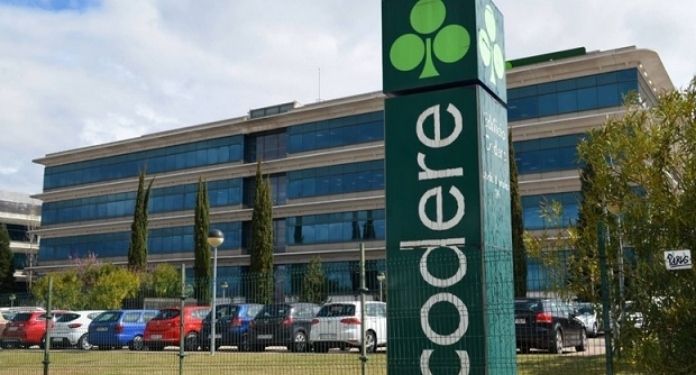 Four years ago, Codere and Comar signed an agreement to enter the sports betting market in Galicia (an autonomous community in Spain), although the joint venture with which they operate had been established years earlier.
But nowadays, Codere faces an imminent liquidation, with assets of 4.6 million euros and liabilities of more than 6 million euros.
As a result, the group announced the non-payment of one of its debts and ratified its plans to liquidate the company, when on November 5th it completes the restructuring of its debt.
On the first trading day of this week, the brand's shares ended at 0.553 euros per share, about 57% below the price at which it started the year, and far from the 21 euros at which it started trading in 2007.
As the company detailed in a material fact to the National Securities Market Commission (CNMV), the non-payment of guaranteed bonds in the amount of 353 million euros that were now overdue was planned as part of the debt restructuring process that the company has underway.
The company's restructuring plan
The agreement reached last April to restructure the debt will be implemented on November 5th. "After the implementation of the restructuring, (…) Codere S.A. believes that it will no longer be able to continue as an ongoing company," they explained.
Codere's board of directors, which is also present in Argentina, Colombia, Mexico, Panama and Uruguay, must call a general shareholders' meeting to approve the company's dissolution and the opening of the liquidation period.
It should be noted that the restructuring process that the group announced last April, and which should be implemented in November, will not imply any changes at the operational level: "it will not put an end to any of our activities, and will not affect commitments acquired by the organization".
A new holding company will take over the Codere Group
Codere will be a group controlled by a new holding company: "Through which the current creditors of Codere SA will control the group, while its shareholders will retain 5% of the capital. With the creation of this new holding company, the current holding company, Codere SA , will be liquidated and Codere's operations will be integrated into the new holding company", stated in an official note.
Thus, the statement also mentions that "all the companies that make up the group are subsidiaries of Codere Newco, a Spanish company that brings together the operations, employees and assets of all the countries in which Codere operates".
Codere Newco will continue to exist and operate normally, being the only change that in the new phase will be under the 'wing' of this new holding.