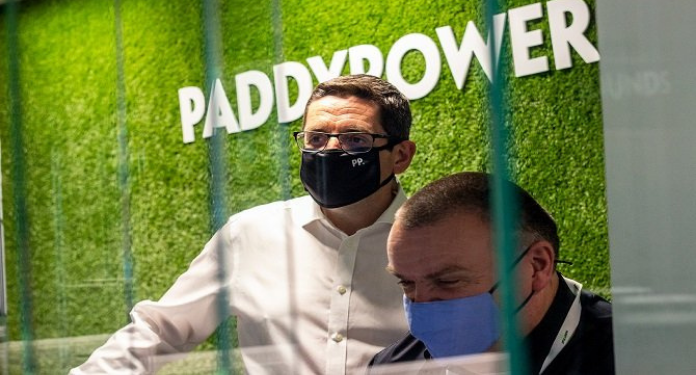 Flutter Entertainment UK & Ireland President Ian Proctor and CEO Conor Grant spent Tuesday working at Paddy Power stores.
The pair spent the day supporting their retail colleagues and welcoming customers who bet on the final stages of the Euro 2020 group.
Grant visited the Paddy Power store in Headrow, Leeds, while Proctor was based in Kings Cross, London.
During their visits, store managers briefed executives on Covid-19 security measures such as QR check-in, Perspex screens and hand sanitizers.
The company's leaders also spent their time disinfecting all machines and customer touch points.
Once the properties were cleaned and the executives briefed on protocol, they went after the cashiers and served customers at the England vs Czech Republic and Scotland vs Croatia games.
Two big names at Flutter Entertainment
Conor Grant, CEO of Flutter UK & Ireland, said: "The continued impact of Covid-19 on the retail sector is clear and it has been a difficult year for our colleagues, who have had to adapt to working in an ever-changing environment.
"However, it was great to see our stores and high streets open again for business and to be able to welcome our customers back safely."
"Thanks to everyone at Paddy Power Headrow, Leeds, for showing me the ropes today, it was great to be back behind the counter."
Ian Proctor, CEO of Flutter UK & Ireland, said: "I was lucky enough to spend some time with colleagues at our Paddy Power Kings Cross branch today, before another big night for Scotland."
"It is evident that the reopening of retail and the return to live sports has been well received by customers and our storemates." We have seen steady trade throughout the tournament so far and we anticipate this will grow as our home nations move into the knockout phase.
"A huge thank you to all of our retail colleagues for the fantastic job they are doing to keep our customers safe and entertained."