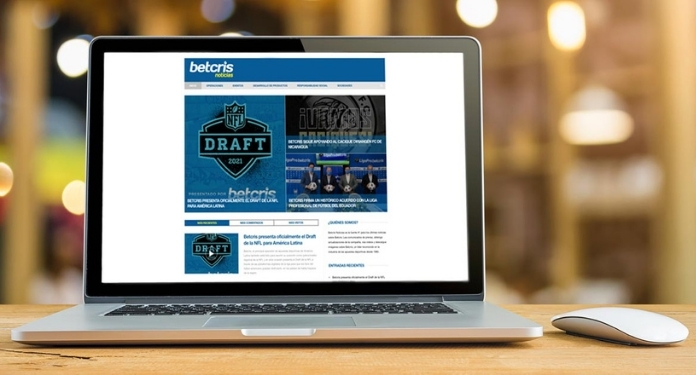 Betcris, one of the leading online gaming platforms in all of Latin America, has continued to expand and has experienced incredible growth over the past two years.
The company has introduced a series of updates, features and additions that are designed to make interaction with its users and the market easier and more friendly, including a new website in Spanish, Betcris Noticias, dedicated to the company and industry news.
It will provide updates on events, partnerships, agreements and more. The site focuses on providing industry participants with access to the latest information that is driving the business and the market.
It will provide a way for the operator to deliver data to the gaming industry regarding what is going on in the background as well as on the client side. The website will be updated regularly to ensure that the current and useful substance is accessible, highlighting operator development, social responsibility, improving the platform, and more.
The Betcris Noticias website also supports sports news and betting odds, providing viewers with a wide range of data related to the sports industry. With Latin America now the fastest developing gambling market, having a dedicated website is imperative to deal with the evolution of business.
The website is designed to support any platform, including PC, Mac, iOS and Android.
There will be information organized by month, about the progress of the Latin American market and how Betcris is facing the difficulties of COVID-19, among other important topics. It will also provide new information and developments in the gaming industry, as well as better approaches to address and solve common problems, complemented by the operator's qualities.
Betcris has regularly participated in seminars, summits and conferences that emphasize the expansion of the Latin American market. The company has been a major driver behind the advancement of guidelines and operational respectability, giving a system to different operators to continue to make more notable progress.
As it continues to support the development of the Latin American market, Betcris is building on the demonstrable aptitude and skill of its executives and leaders to ensure that the gaming market is adapting to the best expectations for conduct.