The Brazilian Skate Confederation (CBSk) signed a sponsorship contract with Caixa Lotteries valid for one year. The agreement includes agreements with related federations and associations, as well as tournaments for all categories.
"We are very proud to be part of the group of sports entities that are sponsored by the Caixa Lotteries. And the history with other entities is quite long", stated the president of the national confederation, Eduardo Musa.
Musa added: "Our agreement is for one year, but we believe that the deliveries that we are able to make, together with the affiliated federations and associations, as well as the modality committees, accredit us for the extension of this partnership."
The arrangement proposed by Lotteries Caixa has already gone down in history for being the biggest sponsorship of skateboarding in the national territory. According to Caixa, the sponsorship will transfer R$ 6.43 million to the entity, with funds from the FDL.
Lasting until the middle of next year, the partnership also includes investment in all categories promoted by the confederation. This sponsorship of the Caixa Lotteries to national skaters still serves to enhance the sport, which is already the second most practiced among young people aged 8 to 18 years.
In addition to contributing to the participation of high-performance athletes in the Tokyo Olympic Games, the agreement will provide opportunities for the structuring of social actions involving 3,200 athletes, 11 federations and three related associations.
After all, the contract also covers the Social Skate movement, which helps projects that use skateboarding as a form of social inclusion. Remembering that CBSk was founded on March 6, 1999 and is responsible for regulating and organizing skateboarding in the country.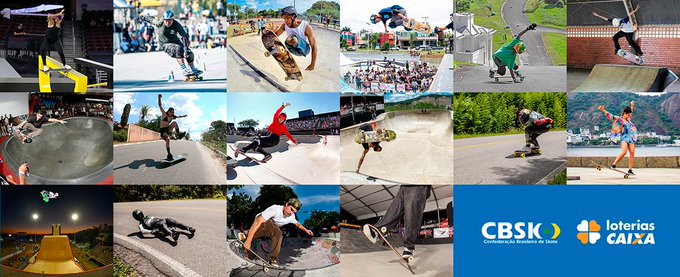 About CAIXA Lotteries
Loterias Caixa games can be purchased at 13,000 lottery agencies across the country, in addition to electronic channels such as Loterias Caixa portal, official application and Internet Banking CAIXA.
There are 10 games, with distinct features and high payouts for all types of players. The list includes Mega-Sena, Lotofácil, Quina, Lotomania, Dupla Sena, Lucky Day, Super Seven, Federal Lottery, Timemania and Loteca.