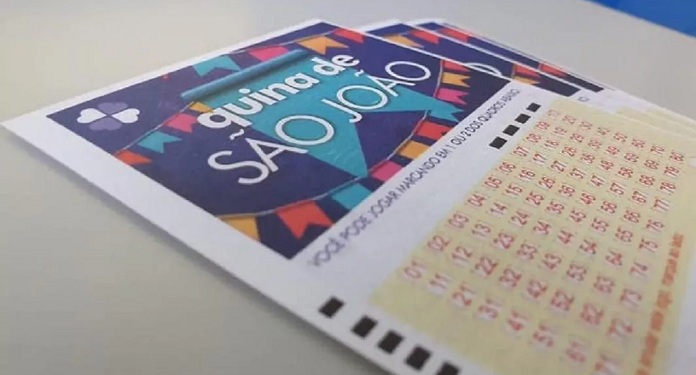 Quina de São João's award rose again and now stands at 190 million reais. The 5590 contest will take place on June 26, at Espaço Loterias Caixa, in São Paulo, starting at 8 pm.
Due to the special draw, the daily draws for the regular competitions of the modality no longer take place since last Tuesday, 15. The marketing of bets will only be for the special draw in lottery houses and on the internet.
According to Lotteries Caixa, if only one person wins and the amount is placed in savings, in the first month, the income can exceed 380 thousand reais. As it is a special contest, Quina de São João's prize won't accumulate.
If no one guesses the quina, the value will be split between the hitters on the quadra and so on. Over the past five years, Quina de São João has paid around 700 million in awards. However, the amount of 190 million reais is the highest ever drawn.
How to place bets on Quina de São João?
To compete for the jackpot scheduled for Quina de São João, players need to go to a lottery or use the electronic means of Lotteries Caixa: application or official website. It is also necessary to choose from five (single bets) to 15 tens.
Currently, a single bet costs 2 reais and a bet with 15 numbers costs around 6 thousand reais. Another possibility to increase the chances of winning is to join the jackpots that have a minimum value of R$ 10.
The Quina de São João pool must have two and a maximum of 50 quotas, depending on the number of tens in the game. Remembering that lotteries also carry out sweepstakes, but there is a chance of charging an extra Service Fee of up to 35% of the quota price.
In addition, the making of jackpots is exclusive to lottery outlets, not being possible in online points. The minimum purchase in the official app or on the Caixa Lotteries website is 30 reais.