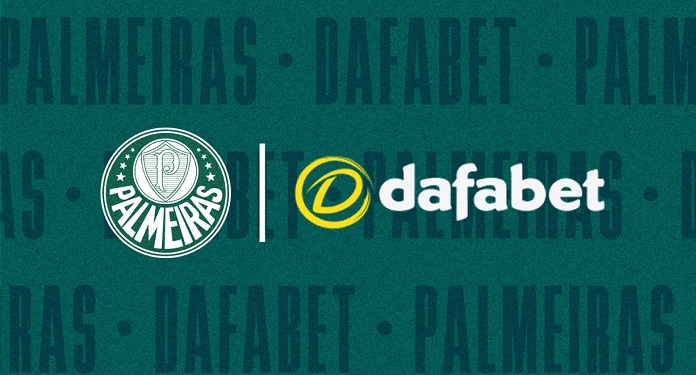 Sports betting company, Dafabet closed a partnership with Palmeiras. The information has just been announced by the São Paulo soccer club on its official website and on social networks. The sponsorship agreement will be valid until the end of this year. In this way, Dafabet becomes the first official betting partner in the history of Palmeiras.
"We are happy to sign this partnership with Dafabet, the first company in the sports betting segment to sponsor Palmeiras. We are grateful for the trust and hope that this partnership will bring results and benefits for the parties involved, especially for the millions of fans in Palmeiras", said the executive director of marketing at Palmeiras, Roberto Trinas.
According to Verdão's official website, the bookmaker will appear on the club's physical and digital media, such as a LED panel at Allianz Parque, static signs at the Soccer Academy, backdrop, as well as activation on social networks, on TV Palmeiras Plus , on the official website, among other spaces.
Dafabet will create page and special promotions for Palmeiras fans
The two organizations should also promote several activations to involve Verdão fans. In addition, a special Palmeiras page will be created on Dafabet, aiming to offer exclusive promotions and bonuses for the people of Palmeiras.
"This partnership between the Biggest Champion of Brazil and the Libertadores winner with one of the biggest online betting companies in the world is just the beginning of a great story written together", declared Dafabet's executive director for Brazil & America Latin, Kasper Trier.
Trier added: "We are proud that Palmeiras has chosen Dafabet to join the Palmeiras Family as their first choice of betting partner. Dafabet hopes to serve Palmeiras fans with the best quotes, the best service and exclusive promotions. Avanti Lecture!".