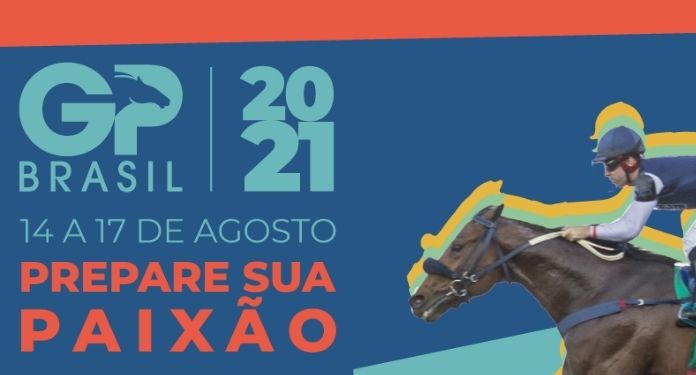 The Brazil Grand Prix (GP Brasil), the main festival of national horse racing, will be held at the Brazilian Jockey Club, between August 14 and 17, with free entry.
The bets will start at R$ 2, being in an outdoor space with several security protocols due to Covid-19, the GP Brasil brings a complete schedule for bettors and family members.
Gávea Jockey Club has 8 highly rated restaurants, but on the days of the event, the Jockey will have news.
On these days, renowned chef Pedro de Artagão will sign the ClubHouse menu, an exclusive area with lounges on the lawn of the Tribuna Social, all of which must be booked in advance. Chico, eternal ex-bracarense and Chico & Alaíde, will have a bar, Fuchico, with traditional snacks and cold draft beer.
Brazil Grand Prix 2021 Schedule
The races on the 14th and 15th take place between 1pm and 8pm. On the 16th and 17th, from 5pm to 10pm. Highlight for the presence of new generation jockeys, such as B.Queiroz and L.Henrique, in addition to the experienced J.Ricardo and C.Lavor. On Monday, August 16, journalist José Carlos Araújo, known as Garotinho, will be honored at the Classic Press.
The main day of the GP Brazil is Sunday, where eyes will be on three horses: Pimper's Paradise, 2020 winner, Jackson Pollock (ABCPCC winner) and the Olimpic Kremlim.
Raul Lima Neto, president of the Jockey Club Brasileiro, says that even with the pandemic, the festival promises to be grandiose and to bring together people who love horse racing and good entertainment, always respecting preventive measures.
"Every day at the racecourse, we have a team measuring the temperature at the entrance, signaling the distance in the stands and booths, totems and sprayers of 70% alcohol available, in addition to sterilizing the spaces. We are preparing a special moment for everyone to have fun safely", said Raul.
The Grand Prix Brazil has an eternal 'Glamour', with fine sportswear being especially mandatory on Sunday for those who frequent the stands and lawns of the Tribuna Social.
On other days, sportswear and the use of shorts are allowed, with only a tank top, flip-flops and a football team shirt or a political jersey not being allowed. Spaces are subject to maximum capacity.