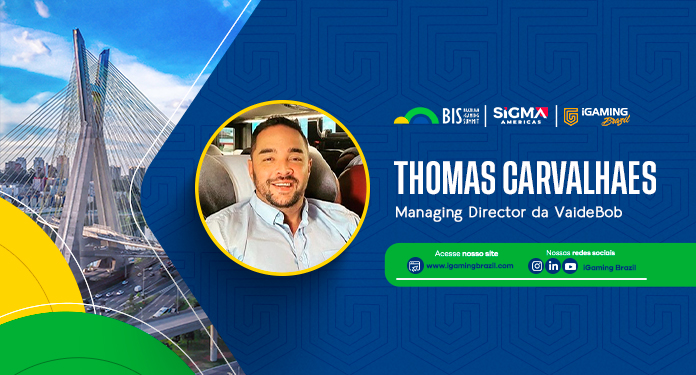 Thomas Carvalhaes, Managing Director of VaideBob, honored another edition of BiS SiGMA Americas, held between June 14th and 18th. The event took place in the city of São Paulo and reached impressive numbers this year, as the executive pointed out.
"I don't feel like I'm in Brazil because of the magnitude and size of the event. The feeling is that I'm at an event in Malta or Barcelona. This just demonstrates the relevance that our sector is having in Brazil", adding: "it means that our work is being well done".
Regarding VaideBob's plans for the second half, Carvalhaes assured that the intention is to distance itself from the competition and bet on little-known areas still in the midst of sports betting.
"We're going to try to do a little different from what others are doing, taking advantage of opportunities beyond football. Investing in areas in terms of marketing and business expansion that are not so well known in the betting industry yet".
Asked about advice he would give to operators entering the Brazilian market, Thomas Carvalhaes highlighted the importance of having a localized and regionalized strategy.
"The market is becoming increasingly competitive. It is important to have a serious strategy based on data, studies and demographic research. Your strategy needs to be executed by a team that understands the cultural context", he concluded.
Watch the full interview with Thomas Carvalhaes of VaideBob