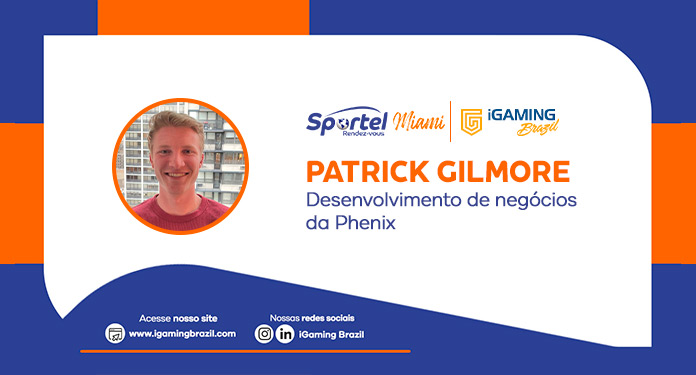 Phenix business developer Patrick Gilmore spoke about what he was able to absorb from the two days of SPORTEL Rendez-vous Miami, the company's performance in the iGaming market and the expectation for regulation of the sports betting sector in Brazil.
"We are a real-time video distribution provider and we deliver the video straight from the source. So the first camera to the end viewer in less than half a second completely synchronized with all devices and we can scale to millions", explained the executive.
"Our technology is based on the Web RTC standard, which is an open source video chat protocol. With our technology, you can create the perfect engagement experience environment in markets that demand authentic interactivity, such as sports betting, iGaming, live shopping, live sports viewing."
Gilmore also detailed what Phenix can do to improve the sports betting experience. "Since we deliver in less than half a second from the source, we understand the betting window. If everyone sees the same content at the same time, we guarantee a fair experience for all punters."
Brazilian market
Patrick Gilmore also commented that the regulation will positively impact the Brazilian market. "With the new regulations, there will be much more opportunity in Brazil to create fair, safe and regulated iGaming opportunities. Regulation in Brazil is also about protecting the consumer."
For the Phenix Business Developer, regulation will be crucial to equalize operating conditions. "If the regulations move forward, it will be a huge opportunity to capitalize for all parties involved and get everyone on the same page."
"This is really going to lay the groundwork for a lot of monetization opportunities. And Brazilians are football aficionados, and very enthusiastic sports fans. And there is an interest in betting and engagement as well", he concluded.
Check out the exclusive interview with Phenix Business Developer Patrick Gilmore