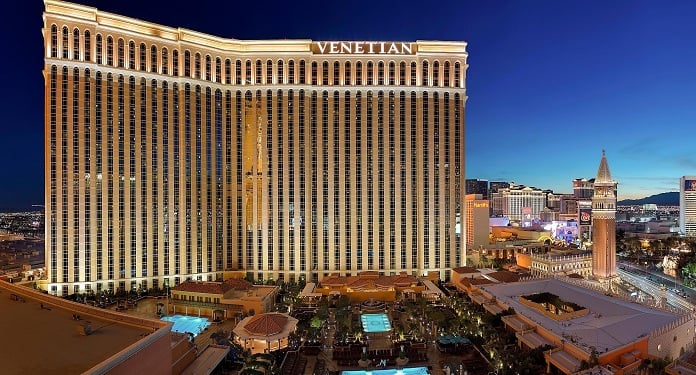 At a recent conference, James Stewart, CEO of MGM Growth, said the company would be interested in buying The Venetian casino, which the Las Vegas Sands just put up for sale. "If we can go to sleep without worrying about whether the rent will be paid, it is a deal that we would be absolutely willing to close," he said.
Last week, Bloomberg News reported that Las Vegas Sands is seeking at least $ 6 billion for its Las Vegas properties, including The Venetian and The Palazzo hotels, and the Sands Convention Center.
Real estate investment funds, such as MGM Growth, which has some casinos but does not normally operate them, are seen as potential stakeholders.
The city of Las Vegas has struggled to recover from the pandemic, which has damaged tourism and conventions. For Stewart, the Sands initiative to sell his stores in Las Vegas does not mean a rejection of the city. On the contrary: getting US $ 6 billion for establishments would validate Las Vegas' potential, in his view.
Competition for MGM Growth
Executives at Vici Properties, another real estate investment fund focused on casino establishments, said last week that they may also be interested in making a big purchase in Las Vegas.
"We remain interested in this market in the long term," said Vici's president, John Payne. "Clearly, Las Vegas must recover from the loss of its business. We are confident that this will happen," he added.
In contrast, the third of the three major casino-focused real estate funds, Gaming & Leisure Properties, noted that it is unlikely to poll the main Las Vegas assets.
"The fixed costs of establishments and exposure to tourism and conventions, if we determine the price and risk of localized goods now, it is very difficult, in this economic context, to consider them satisfactory," said Matt Demchyk, senior vice president of company investments.
Gaming & Leisure, Vici and MGM Growth parted ways with casino operators as the industry moved to a model in which establishments are owned and operated by real estate investment funds.
This is because the business brings tax advantages: the groups pass on their earnings to investors without paying corporate income tax.
MGM Resort International will not invest in new properties
MGM Resort International, which operates MGM Growth affiliated casinos, informed investors that it was not interested in acquiring more properties on the Strip.
MGM is the largest operator of integrated hotel complexes in the city. In addition, it is the main shareholder of MGM Growth. Only he intends to reduce his participation in this business.
"We think we have too many assets in Las Vegas to be open to this business," said MGM Resorts CEO Bill Hornbuckle. "In any case, we will have to analyze other opportunities that the market presents us", he concluded.