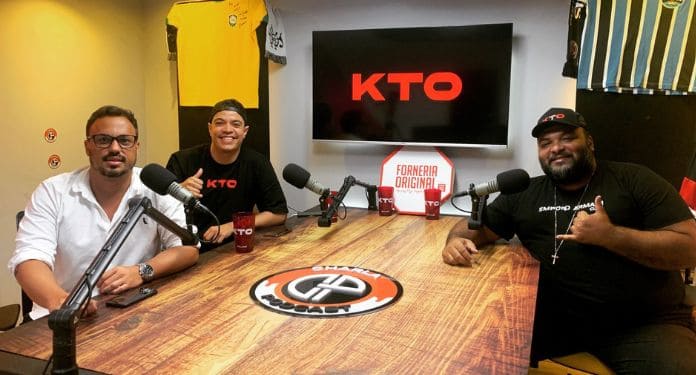 One of the most accessed sports podcasts in Brazil, Charla has just closed one of the biggest partnerships in the segment in the country. Commanded by Bruno Cantarelli, one of the most promising radio narrators, and Beto Júnior, a former commentator for Super Rádio Tupi, the Charla Podcast will be sponsored by the KTO betting site, one of the most important in the country. The partnership will start from the first week of April.
With just over a year of project, Charla is the 1st in the segment on Spotify and already has more than 300,000 subscribers on YouTube. In addition to renowned stars such as Zico, Roberto Dinamite, Sávio, Felipe, Bebeto, Petkovic, the podcast has also opened space for big names in sports journalism, such as Alex Escobar, Eric Farias and Tino Marcos, for example.
"It is a great honor to be able to represent and promote KTO on the Charla Podcast. It is a house that values ​​responsibility and has a gigantic relevance within the market. I'm sure this partnership has already worked out very well. People who follow Charla will have several benefits when betting on KTO", said presenter Bruno Cantarelli, one of the partners and creators of the project.
Director of sponsorships and events at Magnitude Sports & Entertainment, the company responsible for negotiating the sponsorship, Raul Vinelli is committed to a lasting and very successful partnership:
"In a short time, Charla became one of the main sports podcast references in the country, see the growth in numbers in 2022. The arrival of KTO, which is one of the main sports betting players in Brazil and in the world, serves to crown this brilliant work being done with the program and it is a pleasure for us to participate in the beginning of this partnership".
Founded in 2009 by professionals with more than 10 years of experience in the corporate market, Magnitude is a sports and entertainment platform with global operations, specializing in high-performance talent management, brand activation and sponsorship.