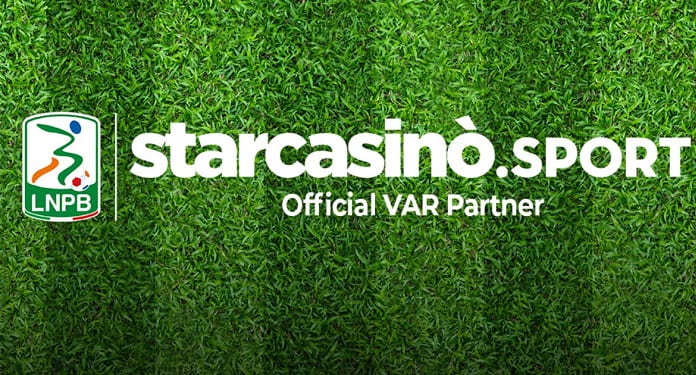 Serie B of the Italian football league has entered into a new partnership with the StarCasinò Sport brand, owned by Betsson, which will now become an official VAR partner for the remainder of the 22/23 season.
The deal is backed by Infont Italy and will allow StarCasinò to customize TV graphics and VAR rooms while receiving visibility in stadiums. StarCasinò already sponsors Serie A teams such as AC Milan, AS Roma, FC Torino Sassuolo, US Salernitana and Palermo FC – meaning the deal only deepens the brand's relationship with Italian football.
Stefano Tino, managing director of StarCasinò Sport, said: "We are pleased to bring this project to life as it opens up new opportunities for us in Italian professional football."
"The league is growing in popularity, becoming an attractive competition for fans, players and investors. We are proud to support and be part of this exciting new journey."
Meanwhile, Alessandro Giacomini, Managing Director of Infront Italy, added: "Having StarCasinò Sport as an official Serie B VAR partner is a great achievement for us."
"As Infront, we have recently activated this collaboration with the LNPB and are working to add value to the league and build strong partnerships with reliable and serious companies."
StarCasinò Sport has partnered with Roma in 2022
StarCasinò Sport has also become a "premium partner" of the Italian football club, AS Roma. The Betsson-owned brand operates a "sports information and entertainment website", which now hosts exclusive content centered around Italy's Roma.
StarCasinò and Roma have also partnered on a competition, "The New Way of Experiencing Rome", which will allow fans to win prizes. "We are particularly happy with this partnership", said Stefano Tino, Managing Director of StarCasinò Sport, at the time.
"We wanted to work with AS Roma both for its significance as a club and for the unique bond between the city and the team, identifying the fans as the true heart of football, just like StarCasinò Sport."