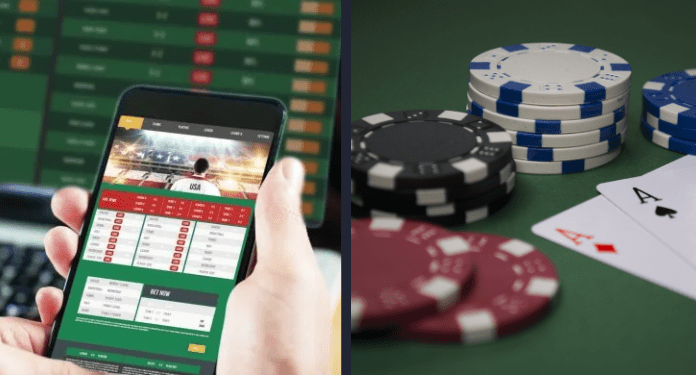 Cinema has been entertaining, inspiring and captivating audiences for many years with different stories that portray reality or fanciful and imaginative tales. And the iGaming scene is no exception in this universe, as many movies have been made that portray the world of sports betting and bookmakers.
With so many successful movie titles, it is even possible to separate a list of the best films that address the theme of sports betting and casinos.
Check out below the films that portray the scenario of sports betting and online casinos
Two for the Money
Released in 2005, the movie 'Two for the Money' tells the story of Brandon Lang (played by Mathew McConaughey), an American football player who, after a serious injury, was forced to retire.
After losing his career, the former player discovers that he has great knowledge about the sport, becoming a recognized sports analyst. So, alongside Walter Abrams (played by Al Pacino), he goes on to earn a lot from sports betting.
Focus
The movie 'Focus' talks about a professional crook named Nicky – played by Will Smith – who ends up getting involved in the world of gambling and builds a gang that carries out scams and practices other illegal activities.
The Color of Money
Released in 1986, 'The Color of Money' tells the story of pool master Edie Felson, who finds a young man named Vincent (Tom Cruise), a promising talent for the game. Eddie then proceeds to teach Vincent everything he knows and, as a result, the duo starts making a lot of money.
Uncut Gems
The movie 'Uncut Gems', released in 2020 on Netflix, takes place in New York, where actor Adam Sandler plays a jewelry store owner who is in debt due to his addiction to sports betting.
In addition, the film features the participation of former basketball star Kevin Garnett. In it, the protagonist, who until then had a large debt, tries to pay off his debts by selling an illegal car.
Casino
Considered a great classic in the history of cinema, the movie 'Casino', from 1995, tells the story of a casino director named Niro. In the film – which takes place in 1970 – Niro has a dark past and ends up getting involved with a prostitute and a gangster, at the time when the games were mostly controlled by the mafia.
Bookie
Finally, we have the movie 'Bookie', released in 2003, which tells the story of 4 friends who get involved with sports betting to earn money on the weekend. But because of gambling addiction, they end up falling into a corruption scheme and lose all their money. After that, young people open their own bookmaker to practice the same scam they suffered.