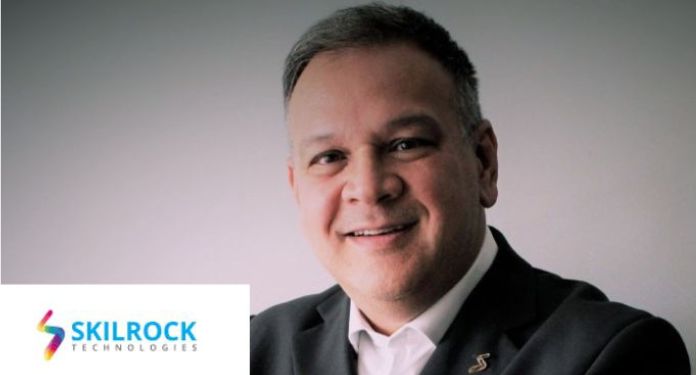 Skilrock Technologies is an Indian company that offers comprehensive lottery, scratch card and iGaming solutions as part of its INFINITI platform.
The company is part of a $2.4 billion conglomerate – Sugal & Damani Group, which has been a leader in India's Lottery and Gaming market for 48 years.
The main focus of the exhibition is digital and physical scratch card solutions, instant lottery, high frequency games like Keno and Bingo and sports lottery.
The company also offers a full suite of services ranging from game consulting, solution design, IT infrastructure design and implementation, custom development and customization, onsite services, training and documentation, system administration and support services.
On this occasion, the iGaming Brazil portal spoke with its Regional Manager, Alexandre Tauszig.
See the full interview
iGaming Brazil – Skilrock was present at the first edition of BiS and returned for the second. How important is this event for the company?
Alexandre Tauszig – Skilrock Technologies exhibited at BIS 2021 and saw a strong and positive response to its products and solutions for Lottery and iGaming. The second edition was no different.
The BIS is becoming the meeting point in Brazil, a country that is considered "the hottest thing" on the continent, not only because of its size and economy, but, above all, because of the discussion about the legalization of the game, the issue of sports betting that are in the process of regulation and the resurgence of state lotteries.
We were the only ones at the event that were presenting a complete Omni Gaming Omni Channel Platform for gaming, lotteries and betting. So that put us in a prominent position.
Skilrock as a leading provider of lottery and iGaming technology has been consolidating its presence in Latin America with some businesses already operating in the region. Being present at the BIS is part of our expansion strategy.
iGaming Brazil – Let's talk a little more about Skilrock. What are the company's most important products and services to serve the Brazilian market?
Alexandre Tauszig – The Brazilian market lacks innovative products, as Caixa's lottery is basically centered on Lotto-type games.
Our portfolio is quite broad and we believe that some of our products adapt well to the Brazilian taste, such as: high frequency games such as Keno & Bingo, complete scratch card solutions, instant lotteries, sports lottery, among others.
However, it is important to highlight that much more than our portfolio in terms of games, our Infiniti Platform is the most important thing we have to serve the Brazilian market.
iGaming Brazil – How can the regulation of sports betting help Skilrock's work in the Brazilian market?
Alexandre Tauszig – Skilrock's expansion plans for Latin America have been strong and we already have a local presence here in Brazil. Seeing that the regulation of sports betting is consolidating here in the country is just one more proof that our strategy is in line with what is happening in the market.
Our Infiniti platform is designed to serve all types of markets, especially those that require greater flexibility in delivery, such as in Latin America. Being a true Omni-Gming platform, Infiniti not only allows the management of sports betting, but also lotteries, slots, bingos, live casinos, iGaming, etc. under the same platform.
Therefore, not only are we prepared to serve the market, but we certainly bring to Brazil a product of excellence that is tailored to the needs of the region. And best of all, being a 100% modular platform, Infiniti allows local customers to only operate with the modules in which they have the proper license to do so.
iGaming Brazil – What are Skilrock's future plans?
Alexandre Tauszig – In terms of Brazil and Latin America, we want to grow in the region and establish ourselves as a reference platform for different types of operators.
Since last year, we have been in a successful Lottery operation in Colombia, which expanded in 2022 and is already planned for expansion to 2023.
We also have several prospects in advanced negotiations in Brazil and other countries on the continent.
As members and gold contributors of the WLA (World Lottery Association) and CIBELAE (Corporación Iberoamericana de Loterías y Apuestas de Estado), we believe that we have strong differentials to consolidate ourselves in LATAM.
iGaming Brazil – What is the profile of the Brazilian player? Can you trace?
Alexandre Tauszig – Brazil, due to its continental dimensions, does not have a single player profile, but several.
Player profiles are classified by several pyramids: Aspirational, Demographic and Socioeconomic.
The profile of a player from the South region is completely different from the Northeast region, for example. But even within a region, or even a state, there are different profiles.
Skillrock is not just another technology provider. We are the technology arm of the Sugal & Damani group, leader of lottery operations in India. In addition, we are present in 29 jurisdictions, offering services and systems for many different geographies. With all this background and knowledge, part of our job is to offer clients a consultative work, in which we discuss together the client profiles for the regions where they intend to operate and therefore what the approach should be in terms of product offerings.
iGaming Brazil – Comment on the fact that after December 13th, the sports betting law will have full validity regardless of regulation. Will this disorganize or organize the market?
Alexandre Tauszig – I recommend to the readers of your portal the reading of the ebook of my authorship "Alea Jacta Est". In this book I discuss my vision of the Brazilian Gambling and Lottery market. I also show you how much legal gaming already exists in the country, which we often don't notice. And yet what are the benefits for Brazil to have legal and regulated gambling.
That said, I don't think the market will be disorganized with the delay in the regulation of sports betting.
But, in addition to the issue of organization, I reinforce: "Regulated Gaming brings benefits to everyone: for the player, with more peace of mind about the security that he will receive his prize in the case of a winning bet and to have a way to appeal in case of any problem ; to the government, which will collect the gigantic amounts that today are not subject to any taxation; operators, who will be able to carry out their activities in a transparent manner and to society, which will benefit from a better quality product, with adequate controls and public policies that will certainly arise in the surroundings of gambling, lotteries and sports betting".