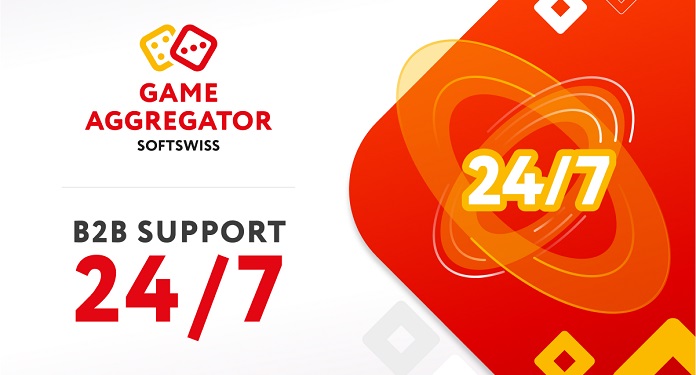 SOFTSWISS is rolling out 24/7 B2B Support for all Game Aggregator customers. Previously, requests received by staff after midnight were only handled in the morning. Now, all customers will be able to contact Customer Support specialists at any time of the day.
Game Aggregator Customer Support is currently bilingual: Russian and English. The team is always available through a Jira helpdesk, where Game Aggregator customers can create a request ticket. Support is priority based: high priority goes to requests related to many games not working properly or winnings that need to be verified.
The time it takes to resolve issues depends on the priority and complexity of the ticket. On average, each new order is processed in no more than 40 minutes. Typically, the team resolves 95% of requests without involving additional specialists such as technicians.
Four teams form the support of Game Aggregator
Currently, Game Aggregator's B2B Support team has almost 30 employees, who are divided into four main teams:
Customer Support handles customer issues that arise during the game process (eg, investigating player activity for fraud);
Game Aggregator Setup is responsible for connecting game providers to partner casinos, handling the connection process, documentation and technical aspects;
Game Release is responsible for managing the addition of new game titles within the Game Aggregator system.
The Partner Portal is a new direction for Game Aggregator and is currently under development. Your main goal for the future is to always be in touch with game providers.
This ensures that SOFTSWISS Game Aggregator customers receive full support as well as fast, high-quality solutions to any issues. Something that is especially important considering Game Aggregator currently has over 11,800 games from over 170 game studios.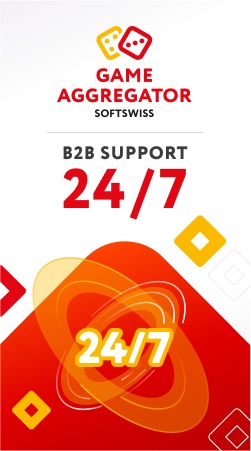 Yauheniya Matsiuk, Game Aggregator's B2B Customer Support Team Leader, said, "The launch of 24/7 support is a big and important step in the development of Game Aggregator's B2B support. After all, our main goal is to stay in touch at all times to help SOFTSWISS Game Aggregator customers and their players resolve issues as quickly as possible."
Matsiuk added: "Thanks to 24/7 support, we are even closer to that goal. Today, a team of professionals is working 24 hours a day to ensure that our global customers receive first-class service, no matter where they are in the world."
About SOFTSWISS
The Game Aggregator API connects 11,000+ games from 170+ game studios to casinos, sportsbooks and poker brands through a single integration. SOFTSWISS is an iGaming specialist, providing certified software solutions to manage online gaming operations.
The company has an international team of over 1,000 employees and has an official presence in Malta, Belarus, Poland and Georgia. The group has several gaming licenses including Curaçao, Malta, Estonia, Belarus, Belgium, Sweden, Nigeria, Ghana, Serbia and Greece.