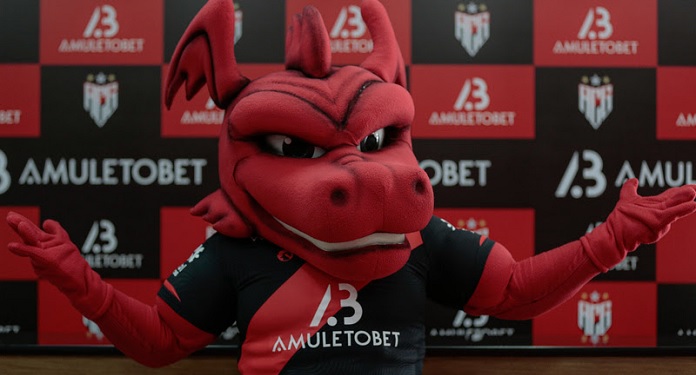 AmuletoBet and Atlético Goianiense signed the renewal of the sponsorship contract for the 2022 season. In this way, the bookmaker, which has luck as one of its main mottos, hopes that this will be a year of many achievements for the club that will play the Brasileirão in Serie A for the third consecutive time.
The Dragon will be the only representative of the state of Goiás in the Copa Sudamericana. The club's calendar also includes the Copa do Brasil and the Campeonato Goiano, a tournament won 15 times by Atlético.
In addition to exposing the brand in the most valued place of the game and training uniform, the contract continues to include physical and digital deliveries such as an advertising board in matches with the Dragon field, boards in the Training Center, insertion of the company's brand in the backdrop in the press room, posts on the teams' official accounts, banner on the official website, activations on the big screen at Antônio Accioly Stadium and others.
Thomas Carvalhaes says that Atlético-GO is the perfect partner for the bookmaker
For Thomas Carvalhaes, Regional Director Brazil & LATAM at AmuletoBet, the sports performance puts Atlético-GO as a perfect ally for the operator in its goals this year. Therefore, the expansion of the partnership was viewed with great satisfaction by all.
"All of us at Amuleto Bet are very satisfied and happy for the renewal of the partnership with Atlético-GO. It is a source of pride to be the club's master sponsor for another year. The performance that the team has had in recent years shows the relevance of the club to the national scene", he said.
Carvalhaes continued: "which makes us very considerate of this partnership. Together, the club and AmuletoBet, we share expansion plans throughout Latin America and, in itself, it makes sense that the renewal would take place."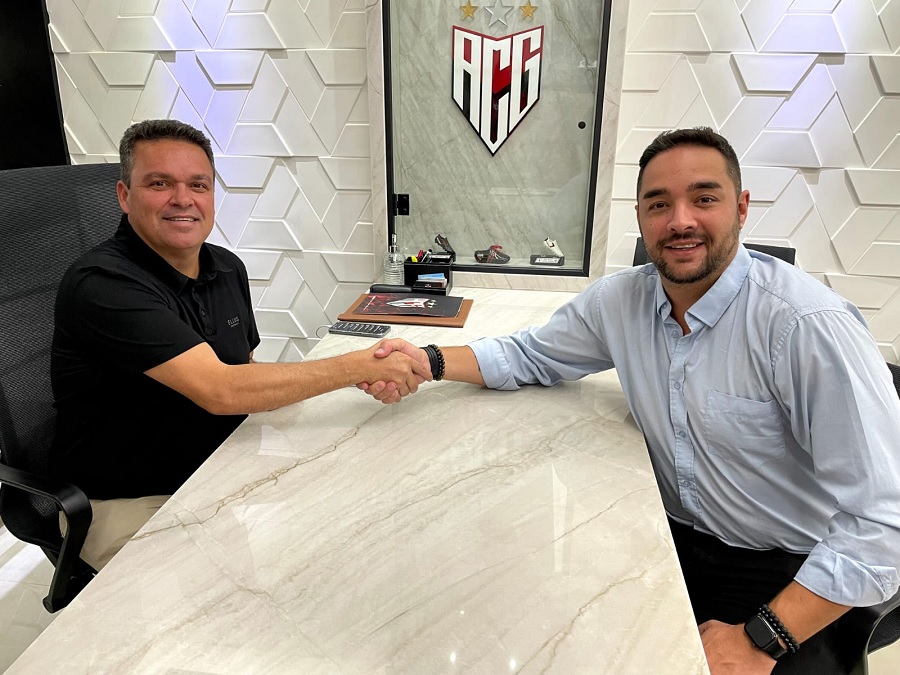 Adson Batista, Executive President of Atlético Clube Goianiense, celebrated the renewal for another year: "AmuletoBet proved to be a very serious company that has added a lot to Atlético. We have an honest and partnership relationship with them, which is very important. I hope that this renewal will help us even more to carry out great campaigns and that together we can raise the names of both Atlético and AmuletoBet even more."
Thus, AmuletoBet bets on the essence of its name to establish itself as the sports betting company that brings luck to its players. "Our aim is not to compete with other bookmakers. The Brazilian market is big enough for this. Our main objective is to solidify ourselves as the sports betting house for Brazilians and to be that house that brings luck to people. This is our vision!", concluded Thomas Carvalhaes.
About AmuletoBet
The AmuletoBet brand belongs to Sweetspot N.V., a company registered under the laws of Curaçao under registration number 134318(0) and address Fransche Bloemweg 4, Willemstad, Curaçao.