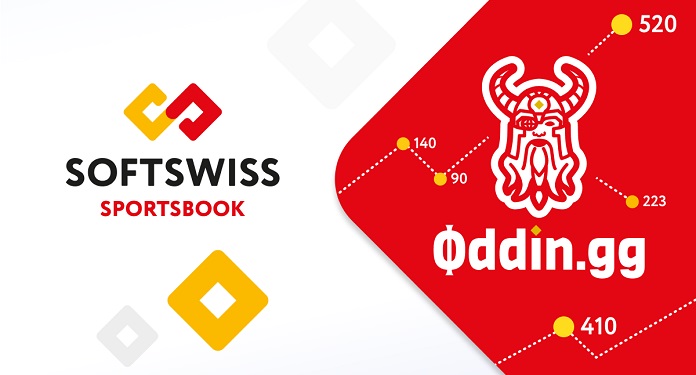 SOFTSWISS Sportsbook is partnering with Oddin.gg, a leading provider of live odds for sports. As a result of the deal, sports betting customers will have access to even more markets and betting opportunities.
The Sportsbook, launched in late 2020, expands its customers' betting business. The new partnership with Oddin.gg includes access to live streaming, multiple live markets, a huge selection of tournaments and the longest uptime in the industry.
Focused on providing the friendliest functionality and immersive gaming experience possible, the SOFTSWISS solution is concerned with attracting a younger audience: millennials and Generation Z. To that end, Oddin.gg provides odds and risk management for eSports events like Counter-Strike, League of Legends and Dota 2.
"Sportsbook has seen growth over the past year, which has given us a big challenge to expand not only the functional aspects of the product, but also the pool of betting data that our customers would be able to use in their work. to attract new audiences and retain existing ones," said Alexander Kamenetskyi, Product Owner at SOFTSWISS Sportsbook.
Kamenetskyi added: "That's why the cooperation with Oddin.gg was a logical step in the development of the Sportsbook. Our customers and partners will now have access to even more events, odds feeds, monitoring and results, including risk management. The partnership with Oddin.gg will allow not only our partners, but also Sportsbook, to expand and strengthen its position in betting".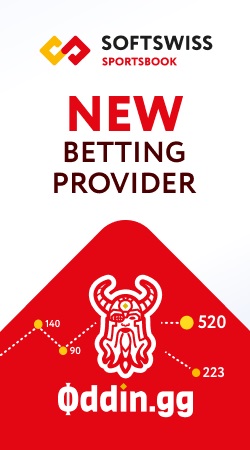 Director of Oddin.gg celebrates agreement
Marek Suchar, Managing Director of Oddin.gg, also spoke after the consolidation of the agreement. "We feel fortunate to partner with SOFTSWISS, who have demonstrated a huge dedication to creating the perfect sports betting platform for their customers. Every and every modern betting product needs to include an engaging e-sports solution."
Suchar concluded: "This is exactly our focus at Oddin.gg and where our goals with SOFTSWISS are perfectly aligned. The combination of our odds feed and risk management solutions features and its state-of-the-art Sportsbook will result in a truly immersive sports betting experience for punters of all their customers."
About SOFTSWISS
Launched in 2020, SOFTSWISS Sportsbook offers a gaming experience that savvy players and a new generation of gamers can enjoy. The company has an international team, which has more than 1,000 employees and has an official presence in Malta, Belarus, Poland and Georgia.
In addition, the group has many gaming licenses, including Curaçao, Malta, Estonia, Belarus, Belgium, Sweden, Nigeria, Ghana, Serbia and Greece. The company also has a wide range of products, involving online casino, games aggregator with thousands of casino games, Affilka affiliate platform, sports betting solution and jackpot aggregator.