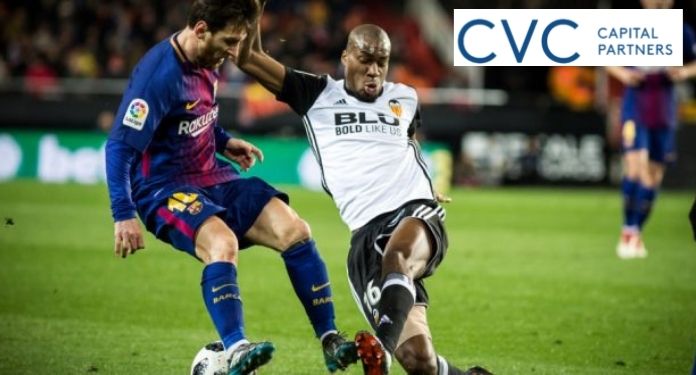 LaLiga has confirmed the sale of a 10% stake for 2.7 billion euros to Luxembourg-based private equity firm CVC Capital Partners.
Under the terms of the agreement, LaLiga, which governs the two main layers of the country's football system, will form a new company to oversee commercial elements, such as sponsorship deals, in which CVC would assume a 10% stake.
However, the administration of the league's sports responsibilities and its audiovisual rights business would remain outside the scope of the transaction, according to LaLiga.
"This agreement aims to lead the transformation that the entertainment world is undergoing and maximize all growth opportunities for clubs," the organization said in a statement.
If approved, it will fund 'structural improvements' while offsetting part of the immediate impact of the COVID-19 pandemic, with Spanish clubs struggling financially due to the current coronavirus crisis.
A difficult period for LaLiga
In June, it was reported by PricewaterhouseCoopers (PwC) that LaLiga's total revenue will drop to €3.545 billion during 2020/21, due to a loss of revenue from the round, although the professional services company added that due to "economic strength of clubs they will be able to manage this difficult season."
In addition, LaLiga added that about 90% of the funds raised will be channeled directly to clubs that will use the money to finance investment programs agreed with the league.
Former Formula 1 and MotoGP owner CVC recently held discussions with World Rugby, along with other interested private equity firms, about a rugby union governing body membership to add to Six Nations Premiership shares. Rugby and the United Rugby Championship (URC).
In February, the company made a $300 million investment in the International Volleyball Federation (FIVB), while CVC is also in talks to combine the Tennis Professionals Association (ATP) and the Women's Tennis Association (WTA).
About CVC Capital Partners
Founded in 1981, CVC is a world leader in private equity and credit with $114.8 billion in assets under management, $162.7 billion in committed funds and a global network of 24 local offices: 16 in Europe and the Americas and eight in the Asia-Pacific region.