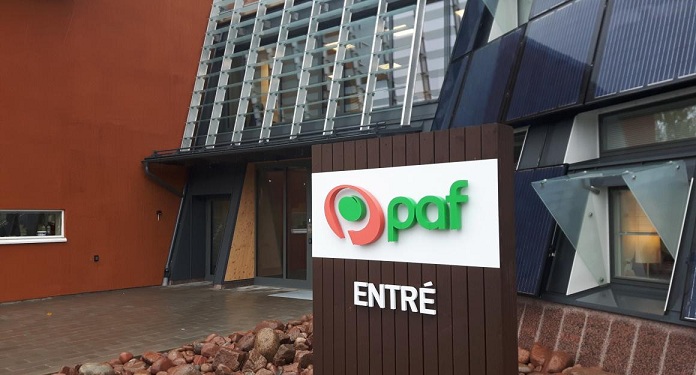 Swedish gaming company Hero Gaming, which owns Speedyspel and SpeedyCasino, has managed to increase its revenues by more than 500% over the past three years in Sweden, and is now selling the Speedy brands. The sale will be made to the bookmaker, Paf.
Hero Gaming is ceding the two subsidiaries Speedy Ltd and Speedy Originals Ltd, both with their respective Swedish licenses, as well as the Speedycasino, Speedybet and Speedyspel brands. PAF has a long-term strategy to grow in regulated markets like Sweden.
In an official press release, Tomas Bäckman, CEO of Hero Gaming, spoke about this milestone. "Hero Gaming was founded in 2013 and the last few years have seen fantastic growth in the business. And, we felt we needed a strategy to pay some dividends to our shareholders," he explained.
Bäckman continued: "The founder, Georg Westin, together with our main shareholders, has not been interested in selling the entire group, which is why this partial exit was a satisfactory strategy for all".
The CEO of Hero Gaming stressed that "for more than a year we have been working on structuring this sale with the constitution of companies, the request for new Swedish licenses and the transfer of the brands".
Also according to Tomas Bäckman, "If we look at the first quarter of 2021, Sweden was responsible for approximately 15% of our total revenues. We are optimizing our company's structure and strategy for continued growth, while at the same time returning some well-deserved dividends to our patient shareholders."
With the acquisition, Paf will expand its presence in the Swedish market
Paf CEO Christer Fahlstedt also commented: "The Speedy brands were perfect for Paf's investment in the Swedish market. We have a long-term strategy and strong faith in the future of the Swedish regulated gaming market."
Fahlstedt added: "With the acquisition, we will move to a position among the largest in the Swedish market, which is completely in line with where we want to be. Our aim is to remain a powerful player in Sweden for many years to come. Hero Gaming has done a good job with gaming sites and they will be a good addition to us in the future."
On the future of Hero Gaming, Bäckman reflected that "Hero Gaming is first and foremost a technology company with its own platform. Now we are going to put even more attention to this fact, providing more of our technology development and services to our selected B2B partners who focus on non-European markets such as Asia and Latin America."
Hero Gaming CEO concluded: "The world is big and as we focus on delivering more products and content to our selected partners, we believe we can deliver even more shareholder value in the long term."