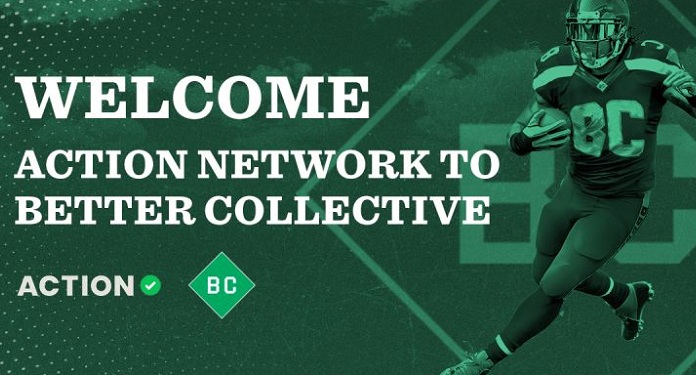 Better Collective has reached an agreement to acquire 100% of the shares of the sports media platform, Action Network. The deal will cost Better Collective $ 240 million. However, the company expects to increase its revenue in the United States to more than $ 100 million by 2022.
Action Network, which was founded in 2017 and launched a year later, is a trusted source for sports fans in the United States. The organization provides sports news, premium content, odds and betting information.
This year, the chain is expected to reach revenue of US $ 40 million, which would represent an increase of 100%. As US states continue to legalize sports betting, the company plans to expand partnerships with relevant brands like DraftKings and FanDuel.
Better Collective believes in growing US betting market
Better Collective expects the U.S. market to continue to grow, with total sports betting revenue in the country estimated at $ 4 billion in 2022 and $ 40 billion in 2033.
Better Collective CEO Jesper Søgaard said: "I am very happy to welcome Action and its employees. This acquisition, which is the largest in our history, puts us in a leading position within the affiliation industry in the United States and with a solid base to profit from the continued regulation of the betting market in the USA ".
Søgaard added: "We have added three new sports media brands from the United States to our portfolio and we welcome around 100 new colleagues who represent an invaluable body of knowledge and experience in the US media and betting market. Without a doubt. , this is a great day for Better Collective ".
Action Network CEO Patrick Keane also spoke officially. "This is a major milestone in the history of Action. In just a few years, our team was able to build a leading sports betting and media product, making us attractive to an international player ".
Keane continued, "I am excited about this result for our employees and investors, and we look forward to continuing to establish great relationships with our business partners."
Also according to the CEO of Action, "under the ownership of Better Collective, we have become part of a company with many years of experience and all the resources to grow even further and develop our offering, to improve the betting and entertainment experience for sports fans. I'm looking forward to what's in front of us ".
Acquisition of Action continues the expansion plan
The Action Network deal continues Better Collective's expansion strategy based on acquisitions, as the company recently purchased Atemi Group and the eSports website HLTV.org.