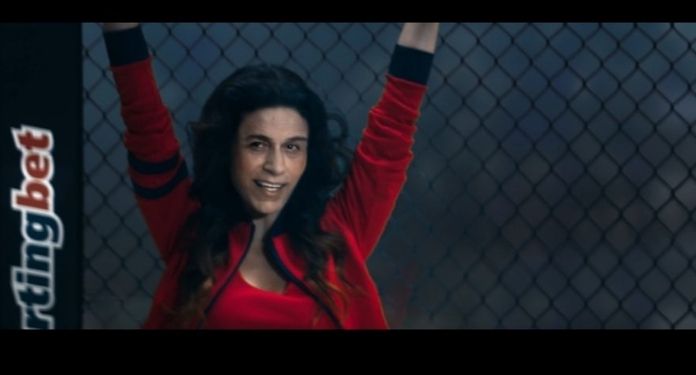 The humorist Tom Cavalcante stars in the new campaign of the bookmaker Sportingbet. Entitled "Quer valer?", The publicity action still has the special participation of MMA fighter, Wanderlei Silva with stage direction by Kiko Lomba. The idea was developed by the Abille agency with production by Madre Mia Filmes.
During the film, Tom Cavalcante plays seven characters, from football players, secret agent, his famous drunk and even a ring girl. While Wanderlei Silva highlights the slogan "Quer valer?". In the end, the comedian emerges as a sports narrator, who unleashes the challenge: "And you, my friend! Do you really want to? Make a Sportingbet! "
"After sporting, emotional films and contagious tracks, we are back to betting on the fusion between sport and humor. Tom was a natural choice for the film. The daily life of football is full of games and memes and our challenge was to approach the topic in a light and fun way. No one better than him to star in this film, "said Rodrigo Giordano, Chief Creative Officer at Abille.
https://youtu.be/NapR3xOrGY0
The question "Quer valer?", In addition to emphasizing the friendly competitiveness of the fans, also addresses the opportunity to have fun with the betting platform in numerous sports championships and various modalities. Sportingbet's new campaign started airing on May 1st.
"It was a challenge to bring this incredible Abille script to life and produce this innovative campaign, a mix of reality and fiction, with the final result of realistic composition of the scenes, taken care of with a lot of attention and dedication. I am happy that Mother Mia produced a campaign for such a strong brand that is in the imagination of the Brazilian consumer ", concluded Telma Reis, partner and commercial director of Madre Mia Filmes.
https://twitter.com/Sportingbet_tv/status/1388325453430145029
About Sportingbet
The bookmaker has millions of players spread over more than 30 nations. In the national territory, according to a study by Nielsen IQ, Sportingbet appears as "Top of Mind" in the segment and one of the most remembered brands in the transmission of football matches.