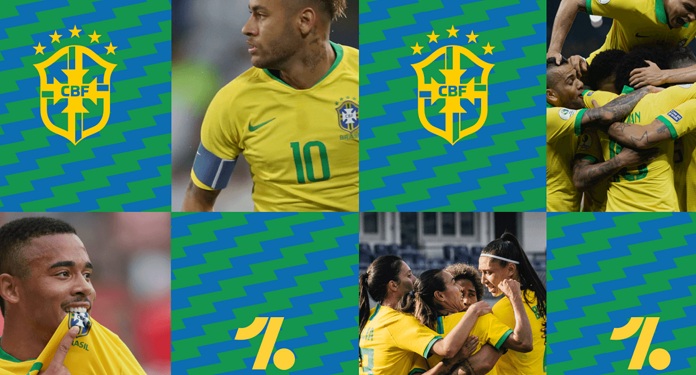 The Brazilian Football Confederation (CBF) closed a content partnership with the media group OneFootball. According to SBC Notícias, the CBF material will be made available on the platform and in the OneFootball application so that the public can check articles, interviews, videos and curiosities of the male, female and base teams.
In addition, the agreement will allow access to the latest information, backstage and scorecards through notifications. "Football fans from all over the world are interested in the Brazilian national teams and the news from the country that exports players to the best teams on the planet," said CBF's Communication Director, Douglas Lunardi.
Lunardi added: "National competitions such as the Brasileirão and the Copa do Brasil have increased their international audience and the distribution of content through OneFootball will amplify this process".
Lucas von Cranach, founder and CEO of OneFootball, also celebrated the official signing of the contract with CBF. "Brazilian football is extremely emblematic and loved by millions of fans worldwide, and I am very excited that OneFootball will now work together with CBF to share original and exclusive content", he stressed.
Cranach added: "The Brazilian team and the CBF competitions have some of the most talented players in the world. Through our innovative partnership, we will keep the national team's fans up to date with breaking news, game results and much more ".
About OneFootball
Created 13 years ago, OneFootball aims to fuel the passion for football globally. Reaching over 85 million fans every month, it is the most famous sport media platform on the planet among the new generation of fans.
In all, about 25 thousand contents per week are inserted via the original integration by more than 300 independent content creators, teams, federations and other channels. OneFootball is available in 12 languages ​​and is the best rated sports app on the planet.
Based in Berlin, the company bought Dugout at the end of last year in order to compose the largest online soccer media group on the planet, involving ownership and operation.