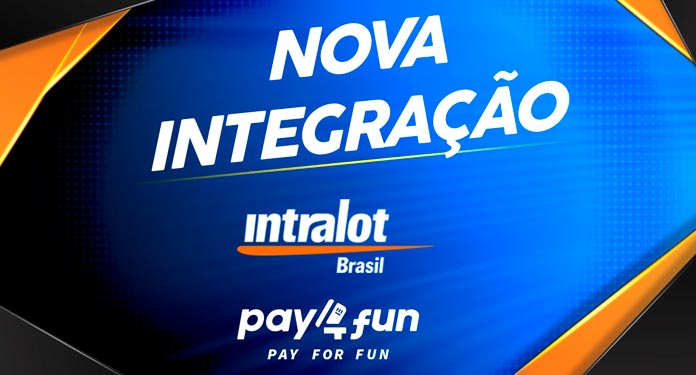 Another great partnership between Pay4Fun and Intralot Brasil has just been signed. Intralot is present on five continents, and is the holder of the Minas Gerais State Lottery concession.
In addition to standing out in the Brazilian gaming scene, Loteria Mineira, which has almost 100 years of tradition, also has a great social role through its programs to encourage sport, education, health and development in the State of Minas Gerais.
Since its founding in 1992, Intralot has applied state-of-the-art technology to develop complete solutions related to the creation, development, operation and support of betting games for the entertainment industry.
The company has a global turnover of more than 1 billion euros annually, and ensures its customers a solid and reliable partnership.
In 2010 Intralot Brasil started operating with the Loteria Mineira with the launch of its first game, Keno Minas. Then, the partnership gave rise to new games: Multplix, Minas 5, Totolot, Totogol and Speed ​​Race.
The distributed award is one of the reasons that explains the good performance of Intralot games. Of the total that is collected, at least 60% goes to prizes.
Now, you can enjoy all the games offered by Intralot Brasil with Pay4Fun as a payment method.
Intralot innovated with the creation of its own stores
It was in 2020 that Intralot Brasil brought even more innovation in the legalized gaming segment in MG: the Intralot Pontos da Sorte in Brazil.
The Pontos da Sorte are personalized and stylized own stores, where the bettor can play their games and follow them live, directly by satellite transmission.
In addition to finding Intralot games, the client has a lot of information about their Lottery and also about the entire universe of betting.
The new Intralot do Brasil stores are already installed in four cities in Minas Gerais: Januária, Leopoldina, Alfenas and Espera Feliz.
Pay4Fun is also preparing many other news
In addition to the important partnership with Intralot Brasil, Pay4Fun will soon launch its application: the App Pay4Fun.
With the Pay4Fun App it will be much easier to carry out the most diverse types of transactions in your account and between different Pay4Fun accounts.
Registration of new accounts, balance inquiries, deposits, withdrawals, transfer between Pay4Fun accounts and transaction history are some of the functions that the Pay4Fun application will be making available to its customers.
Through the Pay4Fun App it will also be possible to access Pay4Fun's excellent service 24 hours a day, 7 days a week.