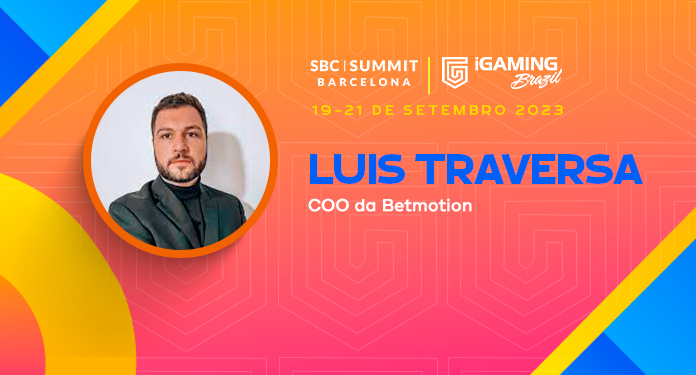 The SBC Summit Barcelona 2023 entered the history of events promoted by the SBC due to its grandeur. For Luis Traversa, COO of Betmotion, the event was 'fantastic and much bigger than last year'.
"We made a lot of contacts, met friends from the industry and are happy with the results. Now, it's time to continue everything we did here", adding that the next event on the agenda will be in Miami.
15 years of Betmotion
Traversa also reported that Betmotion is celebrating "its 15th anniversary this month" with some special initiatives and promotions. Furthermore, the company is competing for an award for its service on the consumer review platform, 'Reclame Aqui'.
'This is very good, we are among the 5 bookmakers that are working best in this regard. Being in the running for awards is always something positive for our entire team", adding that a new version of the application was launched during the SBC Summit Barcelona last week.
Luiz Traversa analyzes the processing of the regulatory proposal
Asked about the progress of the text that provides for the regulation of sports betting, Traversa stated that "it has to happen, but in a well-done way: good for the government, good for the operator and good for the player".
He also said that he participated in Barcelona in events with all global industry players and a panel focused on Brazil. "People in government exchanged ideas with people everywhere. We have 45 days to continue talking and fighting for the best, but it will work", he pondered.
Check out the interview with Luis Traversa, COO of Betmotion: