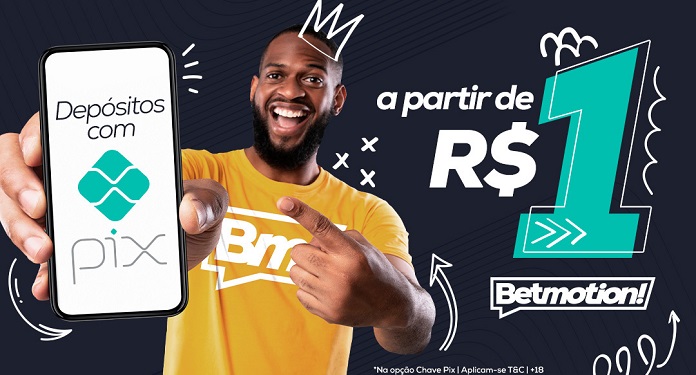 It's easier to bet on Betmotion. From now on, all you need is a top-up of just R$1. That's right! The site lowered the minimum deposit amount via Chave PIX, from R$ 20 to just one real.
"In this way, Betmotion, which was the pioneer among bookmakers and online games to accept PIX as a payment method, guarantees this ease for our players, who will be able to recharge and have fun with a lower amount, always with practicality, speed and security", highlights the COO of Betmotion, Luis Traversa.
It is worth remembering that at Betmotion there are two ways to make deposits on the site using the PIX: through QR Code and also via PIX Key. But, it is only for the latter that the player will be able to deposit from R$ 1.
With regard to the PIX, this is a method of instant money transfer and instant electronic payment in Brazilian real, offered by the Central Bank of Brazil to individuals and legal entities, which operates 24 hours a day, uninterruptedly, being the most recent means of payment in the System of Brazilian Payments.
Pix was launched on October 5, 2020, for key registration. From the 5th to the 15th of November of the same year, it went through a testing phase to detect possible failures, officially starting, in full, on the 16th of November. Two years after launch, the tool already accounted for 523.2 million registered keys and 26 billion transactions, consolidating itself as the most used means of payment in the country.
About Betmotion
A pioneer in the area, Betmotion stands out on several fronts and works with more than 40 providers, with more than 3,500 games in different areas, such as sports betting, bingo and casino, among other activities.
The site has a team of more than 100 people spread across Latin America and Europe and offers 24-hour service to users. The streaming platform within the site has more than a thousand sporting events.