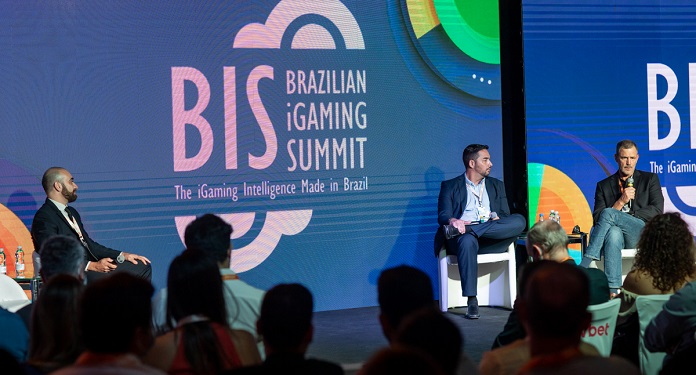 The first day of the Brazilian iGaming Summit (BiS), which goes down in history as the biggest betting event in Brazil, provided several debates and important moments for the new iGaming industry, nationally and internationally.
After the seminars held this Wednesday morning (full article here), the official BiS 2021 schedule continued with new panels and lectures on the variety of games in the Brazilian scenario, operator success stories and the concept of responsible gaming .
This initial day of the event ends with the first specific award for the national iGaming sector, the Brazilian iGaming Awards, continuing this Thursday, 2. Therefore, see below the highlights of the presentations that closed this first day of BiS 2021t:
Wednesday, December 1st Afternoon Schedule
Lecture: The importance of game variety in the Brazilian market
Victor Arias and Marco Pequeno, both from Pragmatic Play, opened this Wednesday afternoon's activities with a debate on how the variety of games tends to add value to the Brazilian iGaming scene. "Many people in Brazil want to play casino games and betting, and they demand an offer of quality products," stated Pequeno.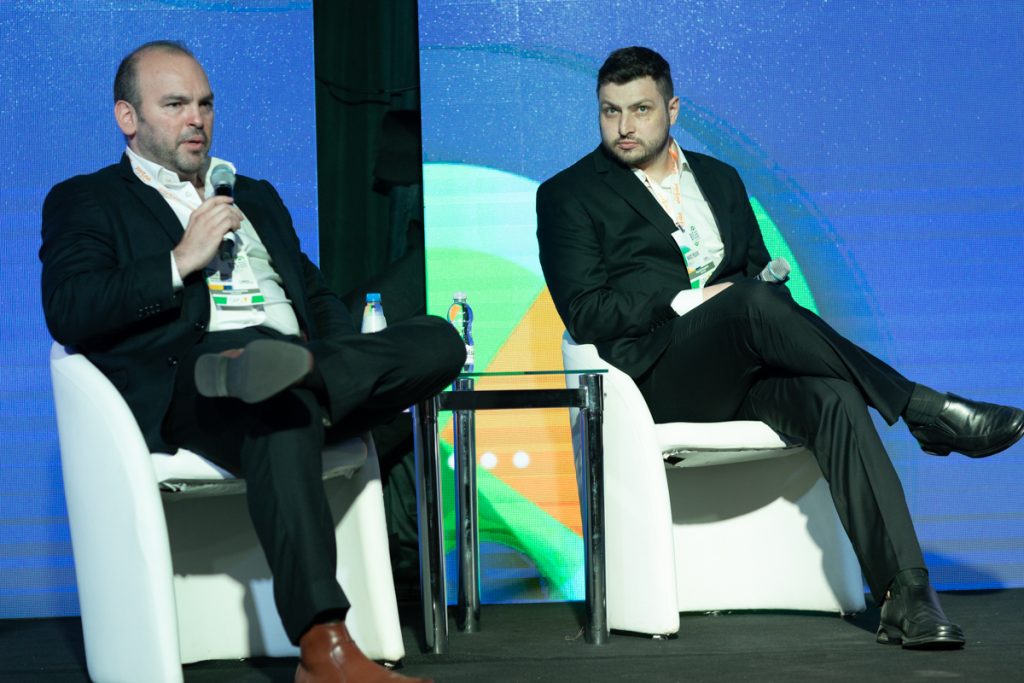 For him, understanding the national culture is vital to generate identification with the public. "The location of operators is important to value the Brazilian culture and the customers in this market. We need to understand the external and internal culture of each region".
Victor Arias also highlighted this need to adapt to the characteristics of each market in order to become a leader in Latin America. "Basically, the strategy of bringing the culture of each country in Latin America is fundamental to introduce the operator in the domestic market in an effective and totally localized manner".
Regarding Pragmatic Play's plans, Arias revealed: "Our goal here in Brazil is to establish Pragmatic as the number one company in the field."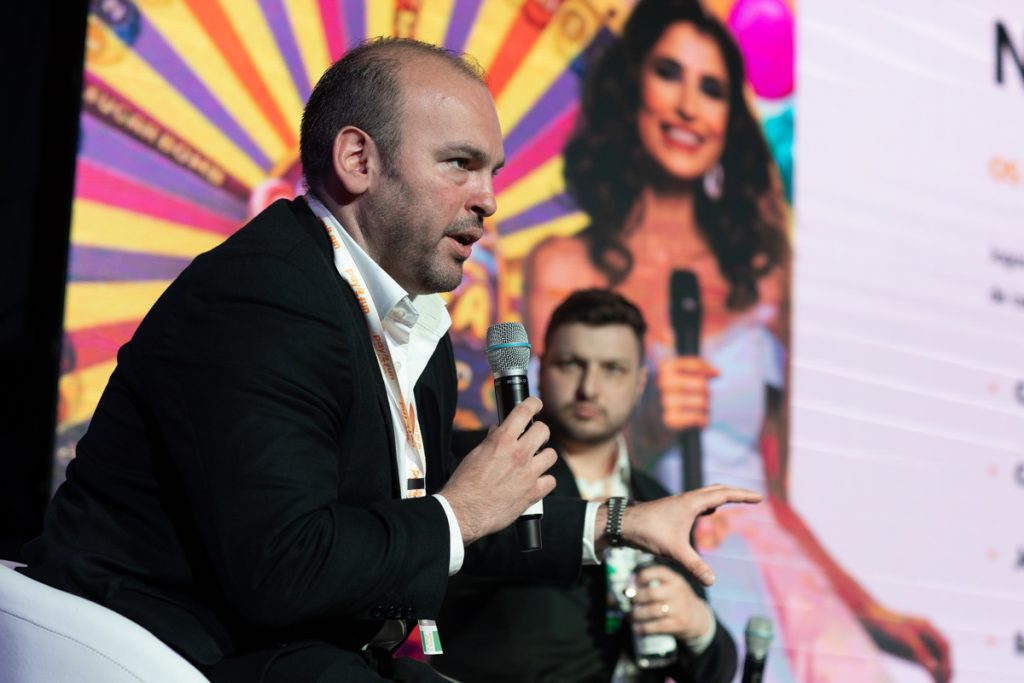 And Pequeno concluded: "Pragmatic Play's unique API is different in that it works with a single integration process, without the need for rework".
Panel: What the Law allows and is not used
Moderated by Witoldo Hendrich (Hendrich Advogados and ONLINE IPS), Luiz Felipe Maia (FYMSA Advogados) and Rodrigo Garrido (professional poker player), they addressed the opportunities allowed by law and which are not yet properly explored in this market.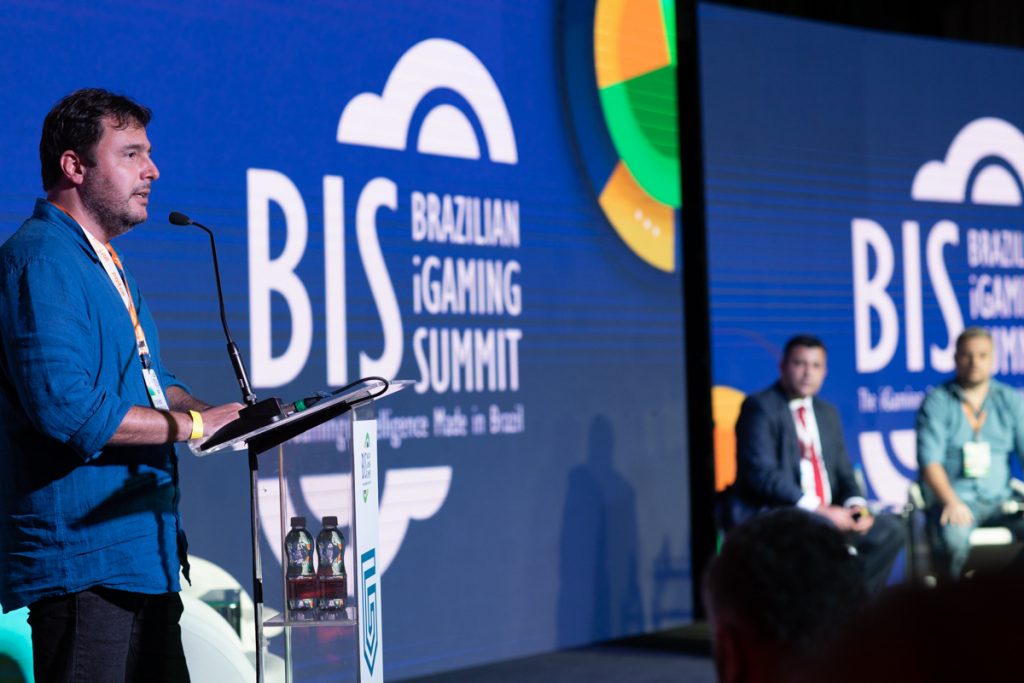 "We are looking for even more tools to regulate poker the right way. Every day we have competitions and poker games happening, increasing even more the importance of this regulation", explained Rodrigo Garrido.
Luiz Felipe Maia recalled that there is still no legal definition of what skill game is. "The game, whose outcome does not depend only on luck, is allowed, as for example, skill games. This is what makes the poker game different from other betting scenarios as a whole. The rule is not clear about the betting modalities and poker. Which allows us to work in the 'gaps' of the law."
According to Garrido, it is essential to separate skill games from other categories. "It is necessary to make a distinction between games of skill and games of chance, following with appropriate forms of regulation for each type of game".
Still in relation to poker, the professional player projected that the segment can evolve much more if it finds an appropriate structure for its events. "What complicated the poker game scene in Brazil is the lack of a physical space for competitions and games to take place."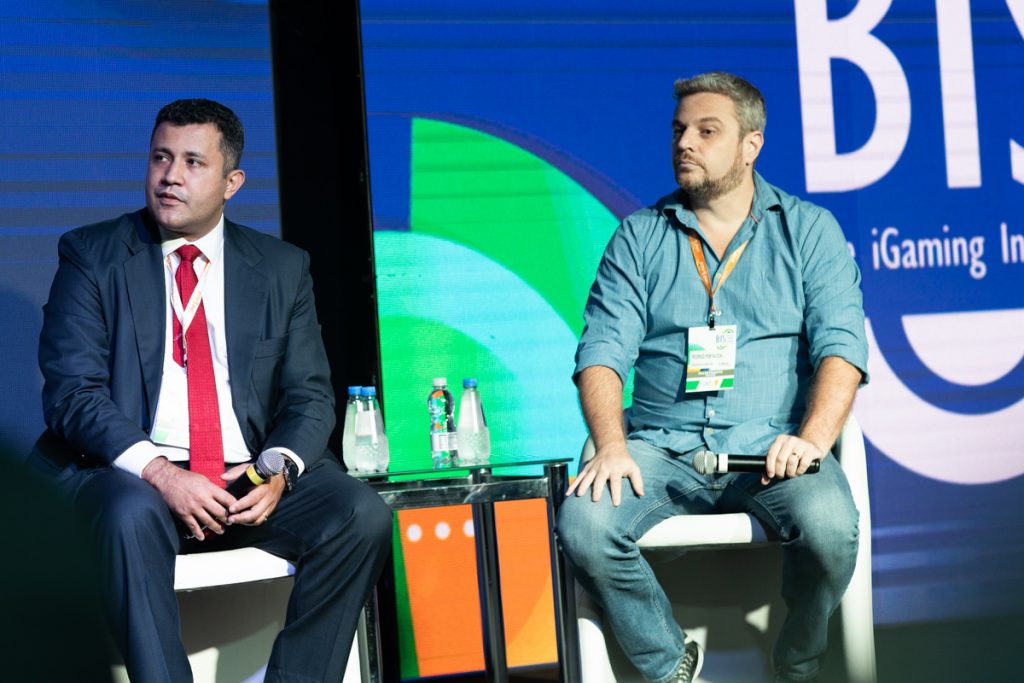 Maia also addressed electronic sports and fantasy sports, which are gaining more followers every day in the country. "eSports and Fantasy Sports come under the concept of games of skill, as cash prizes also come in as rewards, just like in other sports like poker, football, basketball, etc."
And concluded: "There is no legal prohibition, as long as there are no prizes or free tickets, for the practice of non-sports betting. And, of course, that there is no influence on the result."
Panel: Other game modalities and the Brazilian scenario
Following BiS 2021, Peter Nolte (Salsa Technology) and Thomas Carvalhaes (Hero Gaming) joined a panel dedicated to the types of games that can be successful in the national segment. Sergio Garcia Alves (Abdala Advogados) was the moderator, initiating the conversation about how it will be possible to advance from the basic level of sports betting and lotteries.
"This moment of getting together is a great opportunity for us to get even closer and meet the need to talk, make new partnerships and create even more networking," he declared.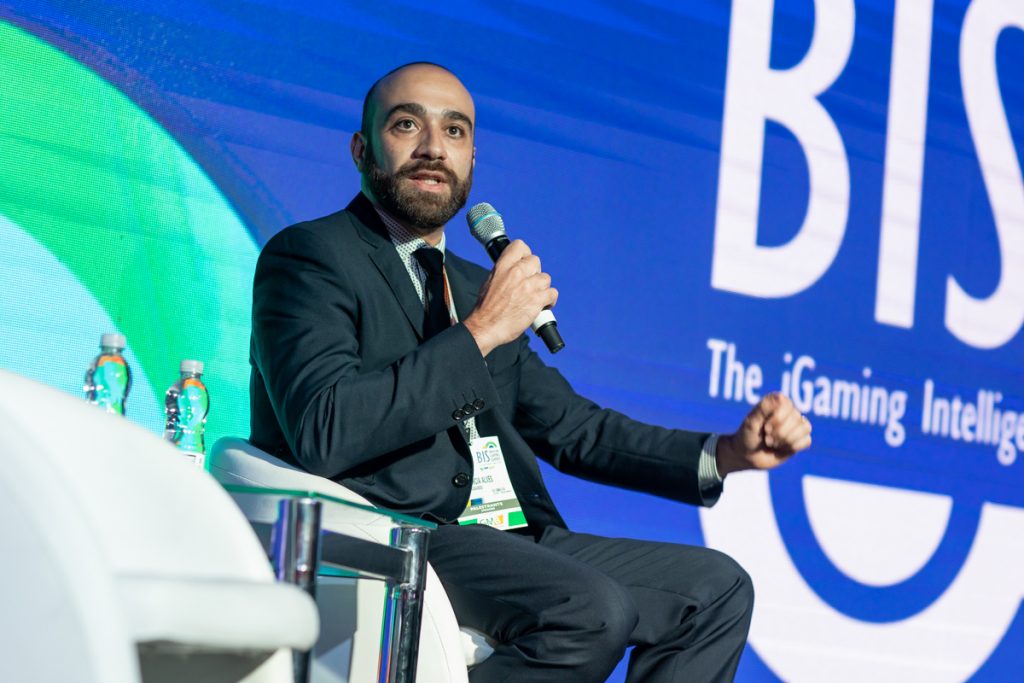 Thomas Carvalhaes agreed that the Brazilian scenario can go much further. "The gaming market in Brazil must go beyond sports betting and lotteries. Casino games have a lot of potential, as they have proven in other countries how 'sticky' they can be."
Therefore, Carvalhaes celebrated the opportunity to participate in a face-to-face event such as BiS 2021. "It is a great satisfaction to have an event of this level in Brazil, in our house. On top of that, we have the chance to talk and meet in person" .
Peter Nolte also cited that there is much more to explore in the gaming industry, such as casino games. "There are several strands beyond traditional betting and lotteries. We can also highlight the development and modernization of casino games in general. The content key for casino games is the proper location for each country."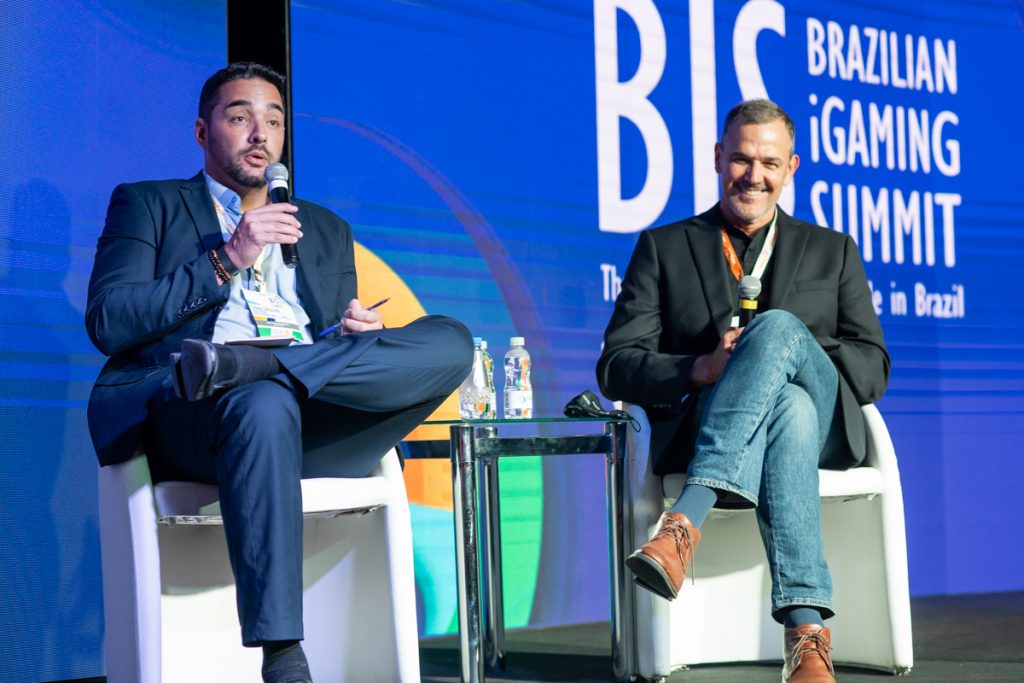 While the representative of Hero Gaming mentioned traditional modalities in Brazil and others that are growing all over the world. "Other future modalities are: betting on eSports; Fantasy Sports, Brazilian games (raffing, coin toss, slot machines and even the 'animal game'. And, other modalities can still be explored".
For Carvalhaes, meeting the demands of the Brazilian public and not being limited to successful strategies elsewhere is essential. "The cultural relevance remains to be understood. Games in general have to be of great quality for the Brazilian public and many operators just repeat formulas that have worked in other countries."
For all these reasons, Nolte paid attention to the fact of reaching a broad and fair regulation in Brazil. "If we are going to regulate sports betting, we must take a broader view and properly regulate all types of betting and gaming."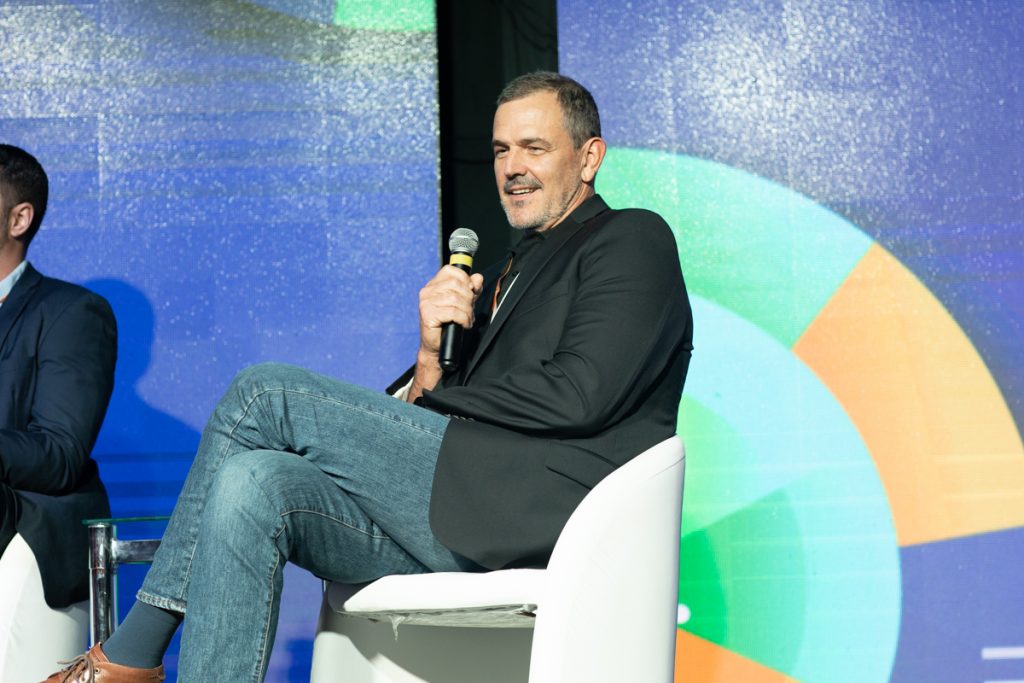 Finally, André Gelfi (Betsson Group) joined the other participants in the conversation and was asked by moderator Sergio Garcia Alves about the potential of Brazilian horse racing. "Turfe is one of the modalities with an extremely niche market".
However, Gelfi warned: "A new way of creating value in the modality must be made possible, in order to generate jobs, new opportunities and even more viability. The modality by itself, without innovation, will hardly remain sustainable in the long term".
Panel: Differentials of successful operators in Brazil
Later, the debate brought together Luiz Fiorese (TacTic Sports & Entertainment), Natália Nogues (Ctrl + F5) and Cássio F. Filter (KTO) who pointed out essential factors for operators to stand out in the national territory. Angelo Alberoni (Bectris) was the moderator.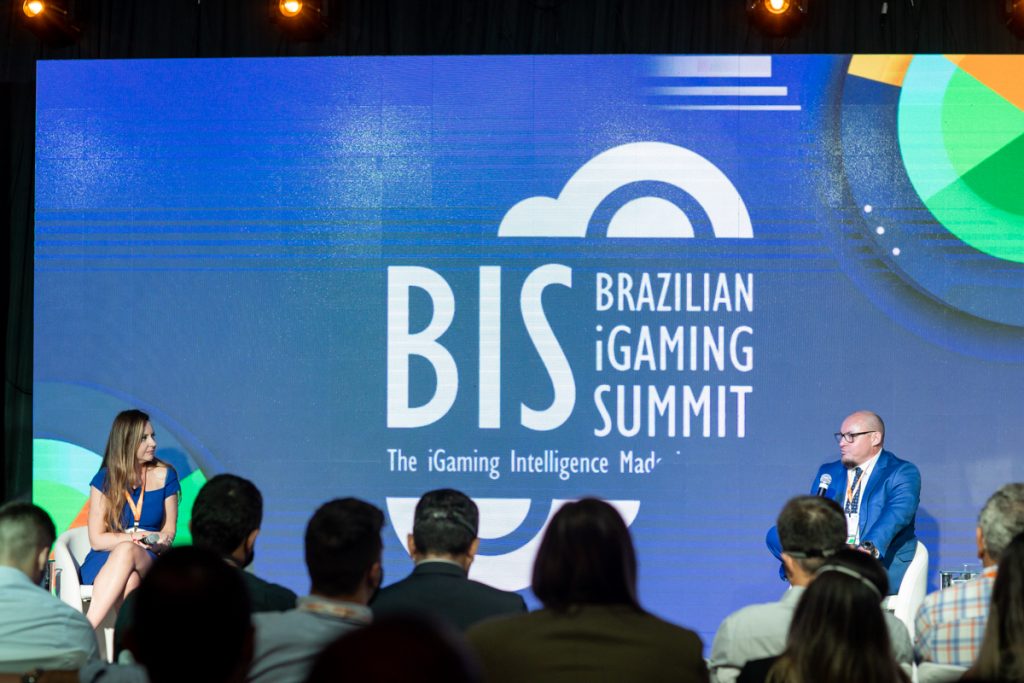 "It is important to divide the brand branding fronts. Investment in marketing, especially in the digital part, is one of the main measures of success to gain visibility in the Brazilian market," stated Natália Nogues.
Cássio F. Filter, on the other hand, shared some peculiarities of the way we work at KTO. "KTO believes that the basis of the betting business, and when all of us are committed to collaborating in the development of new conditions, technologies, this trust ends up being passed on, which further encourages the regulatory process."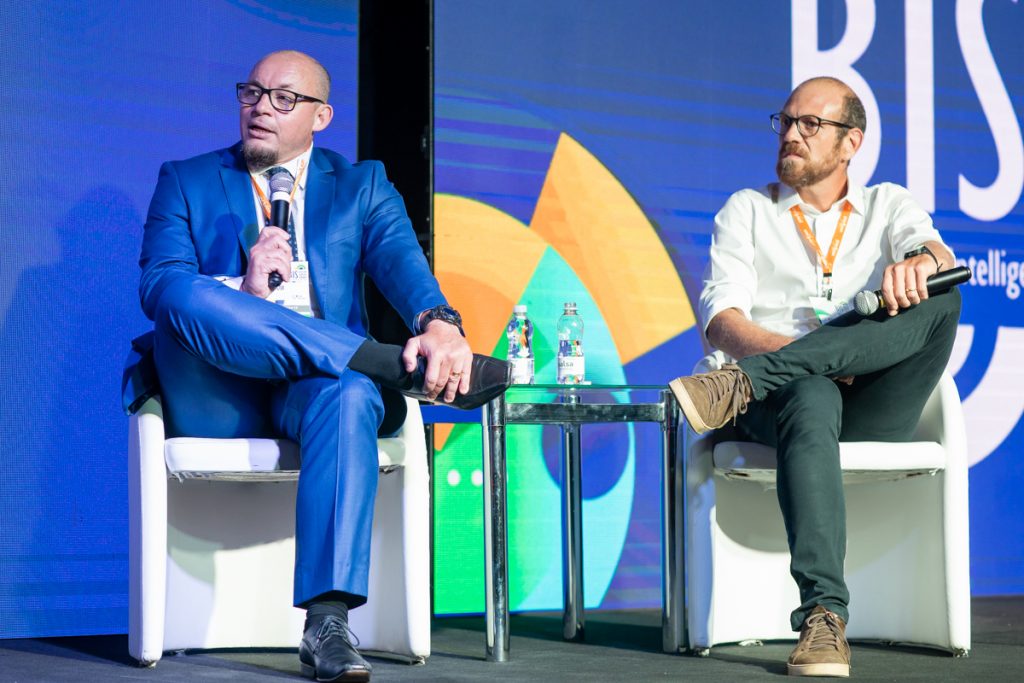 Luiz Fiorese, in turn, declared that the betting scenario in Brazil is changing. "Four years ago, this market couldn't bring together people with such different characteristics and such relevant qualities, but the Brazilian betting scene is showing a big change."
In addition, he acknowledged that football is not the only sport that encourages Brazilians to bet regularly. "Football is the flagship in the betting market in Brazil, but this is something that is running out, as there are many companies that are present in advertisements for football games. And, other sports are already proving how profitable they can be for the betting scenario, like the Stock Car".
The moderator Angelo Alberoni contributed to the theme, mentioning that some players arrive in the country without understanding the differences from one region to another. "There are brands that enter Brazil without understanding the peculiarities of each region. The secret of Brazilian customer retention is the proximity and ease of contact with the website and the brand".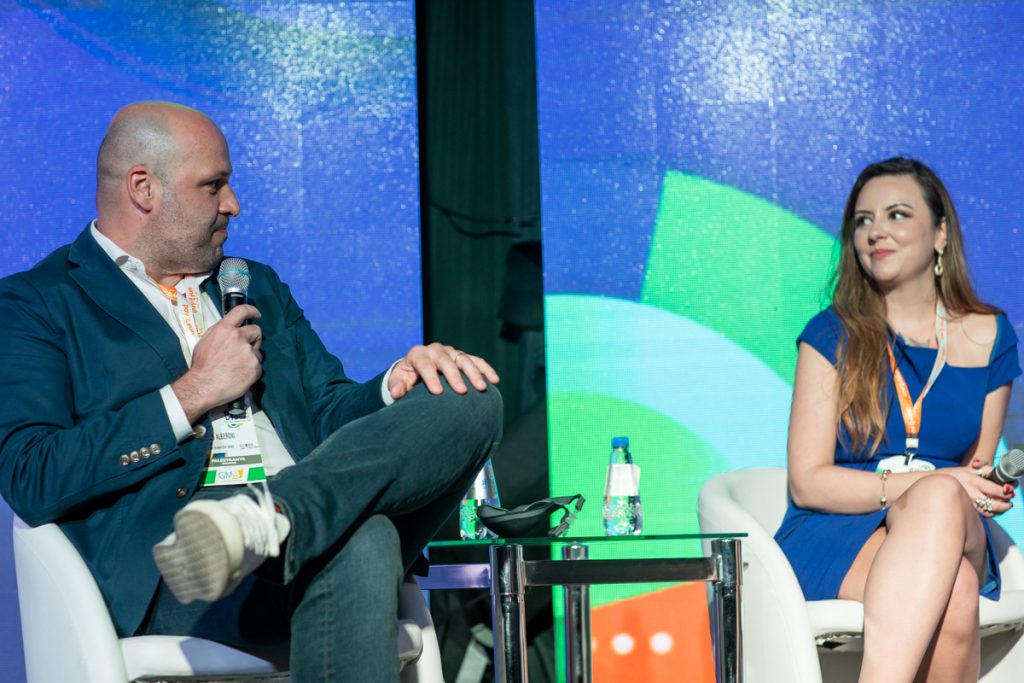 About this regionality, Nathalia observed: "It is important for betting sites in Brazil to pay attention to the language they use for each region. Brazilians are a customer who likes to be well served and feel close to the brand of which he is a customer." .
Filter also highlighted the importance of betting companies adopting a direct and transparent form of communication in their relationship with partners and customers. "A job to ensure closer proximity to customers and affiliates is, in addition to trust, bookmakers provide clear and transparent communication".
He added: "Brazil, being such a broad market, can deliver a post-regulation scenario full of economic and labor opportunities."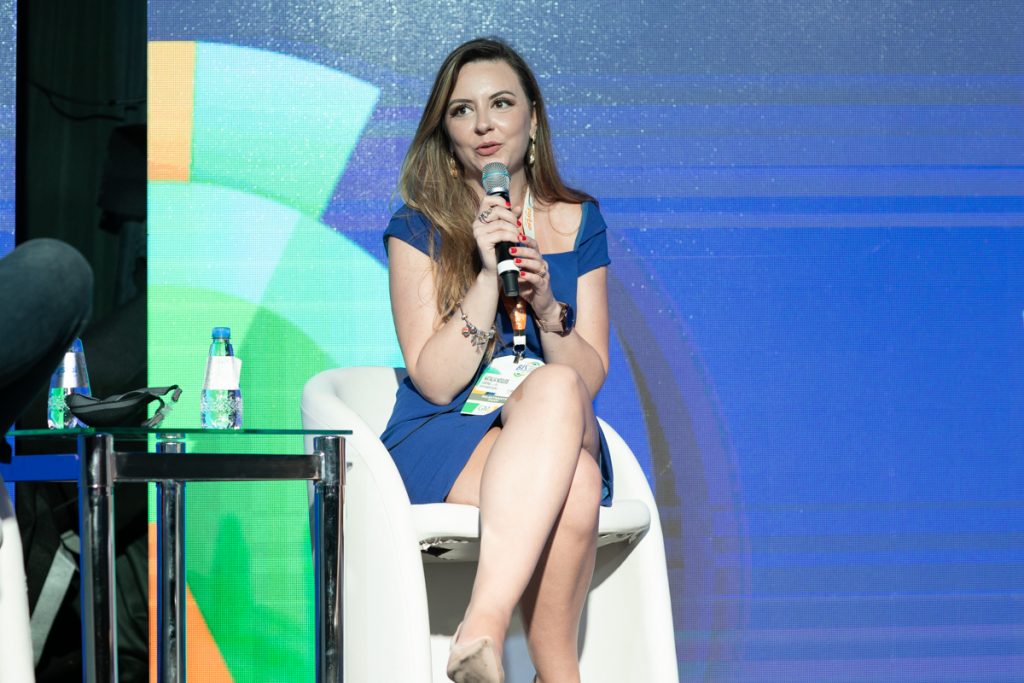 Natália Nogues projected a stimulating scenario for the market after the regulation. "The post-regulation scenario in Brazil will have great freedom for all operators to work in a lighter and more stimulating way".
Therefore, Luiz Fiorese believes that only competent operators will be able to perpetuate their respective brands in the country due to strong competition. "In the marketing sense, post-regulation is capable of reaching such a state of competition, where only the real good will sustain themselves in Brazil".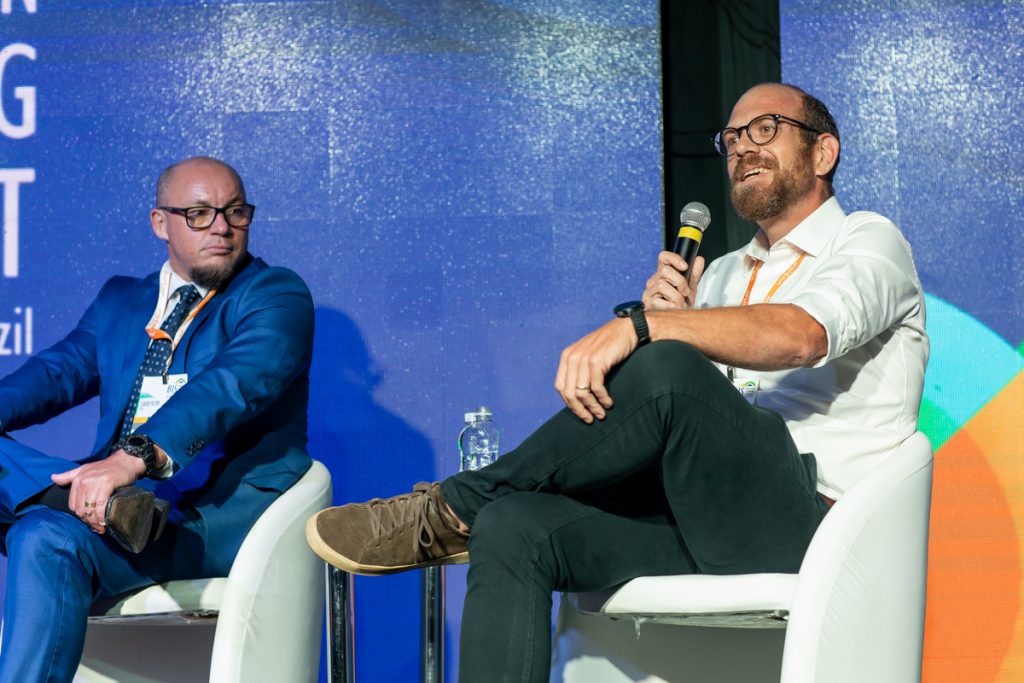 Lecture: Responsible Gaming and its obligations
And at the end of this first day, André Gelfi, from the Betsson Group, delved into a highly current topic, "Responsible Gaming", with content and explanations on how the application of this concept is fundamental for any place that intends to regulate the sport.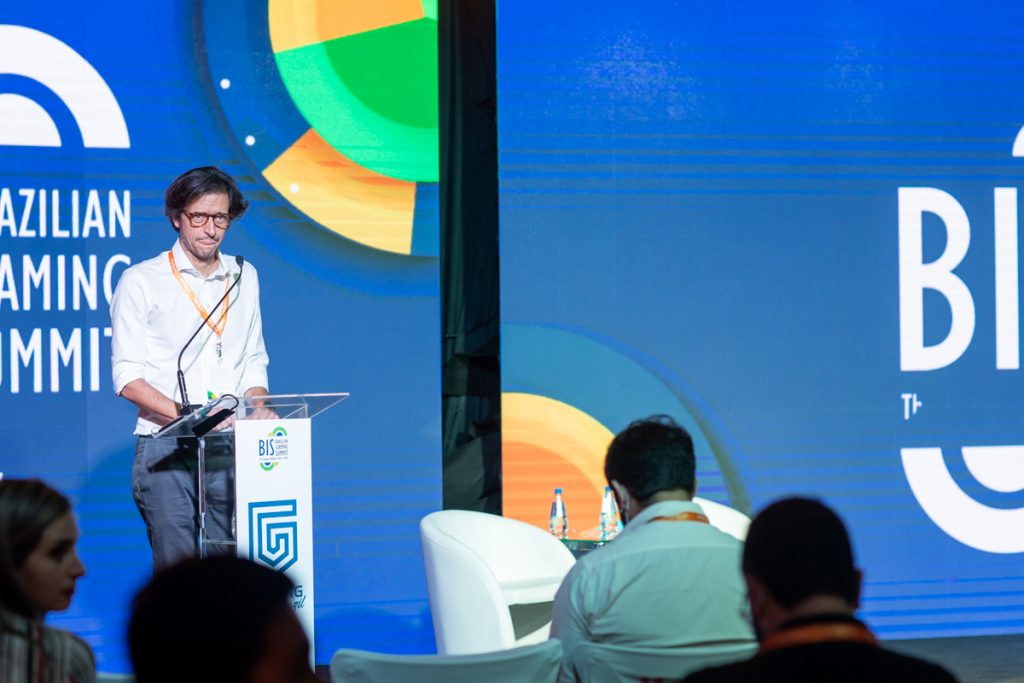 "We are talking about a market that will manifest itself in a digital medium. Today, there are interesting tools to help with the safe game, whether with self-monitoring or setting limits for the client", he mentioned.
Asked about the risks of gambling addiction and the consideration of this issue in the ongoing regulatory process, Gelfi explained that there are already mechanisms to minimize this situation. "Today, we can work to mitigate this situation. But it is necessary to put our hands in practice and clarify, demystifying the entire educational process about gambling addiction."
He added: "It is necessary to establish the steps and show in the regulation how we can work with this".
As for the role of companies in matters of social responsibility and responsible gaming, Gelfi was direct: "Operators have a duty to mitigate this type of problem, looking carefully at cases of addiction among their customers. Ignoring this problem can be very damaging, damaging the brand in credibility and several other issues".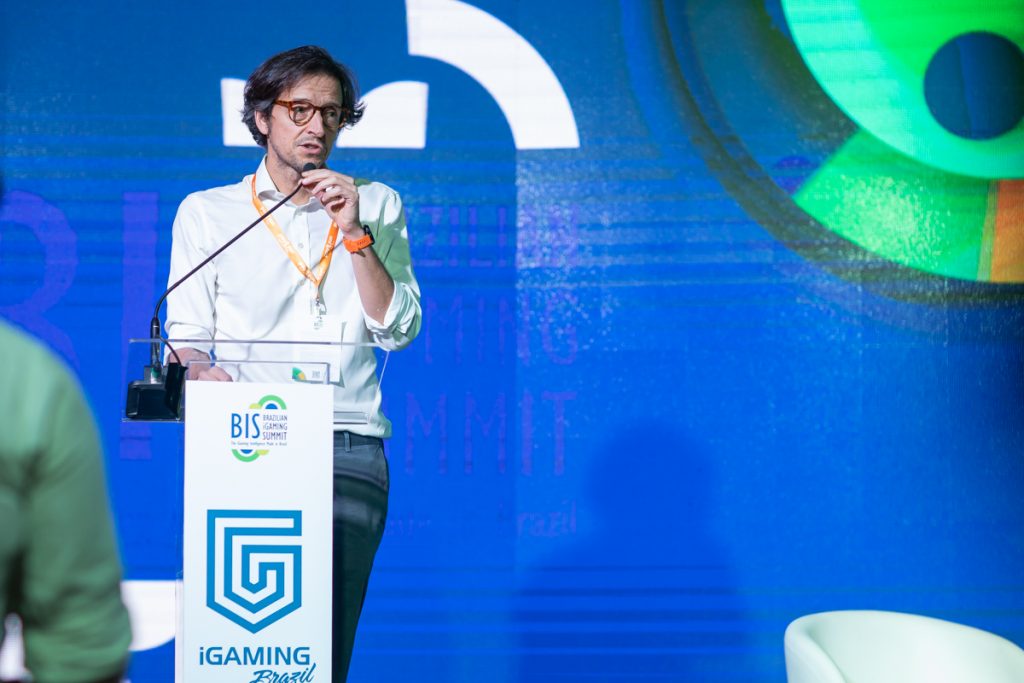 The Betsson representative, finally, highlighted how important it will be to have a regulatory body in the country to establish the parameters of responsible gaming. "It is up to us to be aware that this is not something to be ignored. It is necessary to do a thorough job of responsible gaming, and a regulator in Brazil would establish the way in which we could work on this."